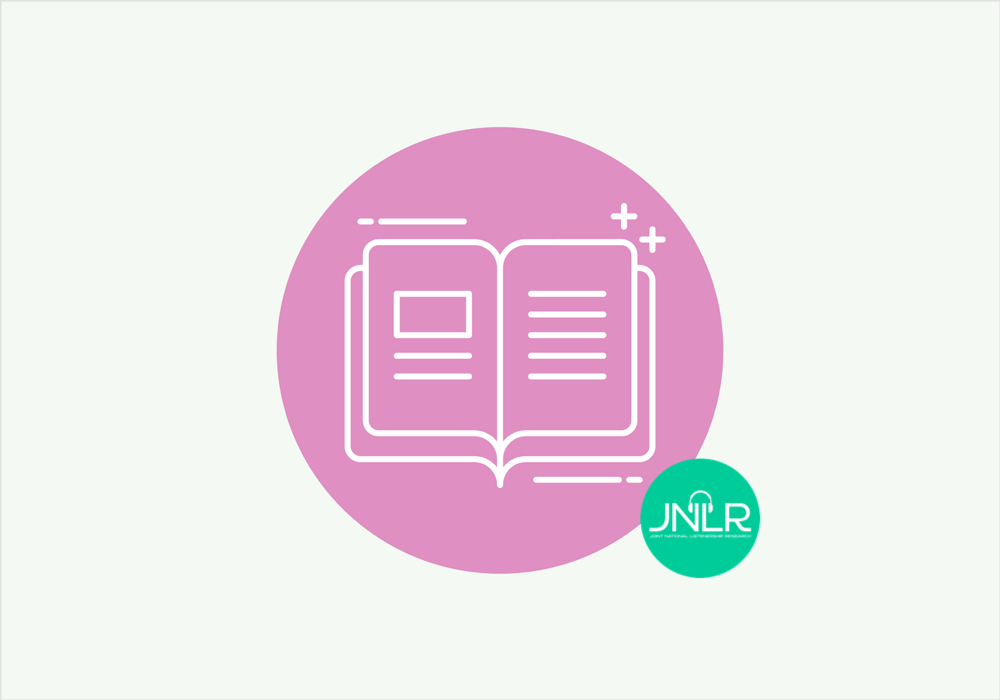 The latest radio listening figures are out and they show a small loss for Radio 1, 2FM and lyric FM in this book.
In terms of weekly reach, Radio 1 is down from 1,365,000 to 1,343,000, 2FM shed 4,000 listeners reaching 674,000 whilst lyric fm goes down from 306,000 to 300,000.
In commercial radio, Newstalk has added 8,000 listeners over the last year, growing weekly reach to 792,000, and Today FM has its highest listenership in recent times with 875,000 (up from 871,000).
Bauer remains the most popular commercial radio group in Ireland accounting for 21.3% of all prime-time listening, whilst Wireless now delivers a weekly audience of 759,000 and also increased national market share by 0.7% year on year to 11.9%.
The latest results show 3,207 million listeners (15+) tune into radio every weekday – that is daily radio listening at 78.3% of all adults. Weekly listening increases to 90.7% of the population.
Across the various regional areas throughout the country, National Radio holds the majority share position in Dublin (56.6%) and the greater Dublin Commuter belt (55.9%) while Local/Regional radio is in the majority in the other regions throughout the country, in particular, achieving its highest share position in Cork (65.0%), in the North-West (60.8%) and in the South-West (58.1%) Regions.
Local radio continues to perform strongly in the local radio markets across the country, with 37.1% of adults in the country tuning into their local station every day. In particular, on the criterion of share of minutes listened during prime 7am to 7pm local radio has a national share of 40.3% while particular stations – Highland Radio, MWR, Northern Sound Radio and Radio Kerry hold the majority share position (50%+) in their respective areas.
Here are some observations from the stations…
Ciara Kelly and Shane Coleman on Newstalk Breakfast reached an audience of 152,000 whilst Sean Moncrieff has increased audience by 19,000 in the last year to sit on 96,000
The Ian Dempsey Breakfast Show on Today FM breaks its own record achieving the biggest audience in the show's history with 203,000 listeners. Dermot and Dave is Ireland's largest commercial radio show with 207,000 listeners
98FM has increased its daily reach by 9,000 since the last results and grown Market Share to 5.6%. The station now reaches 168,000 listeners a week
SPIN 1038 has 264,000 weekly and 152,000 daily listeners. The station has also achieved an all-time high Market Share figure of 8.4%. Steve K has added 10,000 listeners over the last year to see his audience stand at 77,000
SPIN South West has 158,000 weekly listeners an increase of 9,000 over the last year
Cork's 96fm reclaimed top spot with a market share of 20.9% in Cork
Limerick's Live 95 retains its market-leading position with a share of 27%
Radio Nova has an all time daily listenership of 89,000
Dublin FM104's new schedule has helped the station grow its audience
LMFM has a market share of 38% up 3.9 percentage points from this time last year
Sunshine in Dubin has a Market Share of 8.9% – an all-time high for the service. The station also claims the top spot amongst music stations for 35+ Market Share, Housekeepers Market Share, 10am-2pm All Adults Market Share and Market Share for Women
Beat has increased its weekly audience by 5,000 people taking it to 159,000 listeners who tune in every week, compared to 154,000 twelve months ago. Beat Breakfast broke yet another listenership figure with 51,000 tuning in every morning
iRadio has 183,000 adults listening every day (up from 182,000 BoB) while 339,000 listeners over 15 tune in every week
RTÉ Radio 1 remains the only station with a weekly reach of over +1 million (at 1,343,000) and holds 17 of the top 20 radio programmes broadcasting in Ireland
RTÉ 2FM has a weekly reach figure of 674,000 of Adults15+, with Breakfast with Doireann, Donncha,and Carl, and Jennifer Zamparelli on 2FM seeing growth in listeners
RTÉ Radio 1's weekday share stands at 19.7%, RTÉ 2FM's share is 5.7%, with RTÉ lyric fm's share at 2.5%
Morning Ireland remains Ireland's most listened to radio programme, with 433,000 listeners this book
The Brendan O'Connor Show on Sunday has 329,000 listeners and 338,000 listeners on Saturday
The Ryan Tubridy Show broadcasts to 331,000 listeners each weekday
The Business, broadcasting on Saturday mornings, has 336,000 listeners
Today with Claire Byrne has 321,000 listeners from Monday to Friday
Sunday with Miriam has 317,000 listeners on Sunday morning
2FM Breakfast with Doireann, Donncha, and Carl has 129,000 listeners tuning in on weekday mornings (+5,000 BoB).
Jennifer Zamparelli on 2FM has 134,000 listeners (+3,000 BoB)
Tracy Clifford has 116,000 listeners (-4,000 BoB)
The 2 Johnnies 119,000 listeners (-3,000 BoB)
RTÉ lyric fm's Marty in the Morning has 56,000 listeners tuning in weekday mornings (+7,000 BoB)
Niall Carroll's Classical Daytime has 41,000 listeners mid-morning (+4,000 BoB)
The Full Score with Liz Nolan and Aedín in the Afternoon have 48,000 listeners (+1,000 BoB)
Lorcan Murray's Classic Drive reaches 55,000 listeners on weekdays
Aedín Gormley's Movies and Musicals has 54,000 listeners each Saturday afternoon
Quotes
Peter Woods, Head of RTÉ Radio 1 said: "There appears to be a continuation of post-Covid adjustment in this book, but there is also encouragement in our reach to 20–45-year-olds being up across the board. This growth in younger cohorts is positive as we are here to build a station that reaches across generations and is future-proofed."
Dan Healy, Head of RTÉ Radio Strategy and RTÉ 2FM said:"We are very happy across the board at 2FM. We have a 11.1 % share of 15-34s currently, and lots of exciting things happening including a new weekend schedule coming soon. The Breakfast Show – something we have been building on – looks like it's going to be big going forward. Jennifer Zamparelli and The 2 Johnnies are performing really well for us too. Tracy Clifford is our music expert giving us a solid music show throughout. I would be surprised if 2023 wasn't strong for us, it's all looking very positive."
Sinéad Wylde, Head of RTÉ lyric fm said: "Significant gains have been made in the mornings as 7,000 new listeners start their day in a brighter way choosing RTÉ lyric fm with Marty in the Morning, followed by another increase of 4,000 new listeners on Niall Carroll's Classical Daytime at 10.00am. In the afternoons, Liz Nolan's Full Score (Monday – Thursday), and Aedín in the Afternoon (Fridays) have also seen increases, followed by Lorcan Murray's Classic Drive with 55,000 listeners who come to the station to hear beautiful music and experience a collective joy where life sounds better."
Bauer Media Audio Ireland CEO Simon Myciunka said; 'This is a huge result from all of the Bauer Media Audio Ireland brands, delivering the best ever market share for this group of stations. It demonstrates the amazing connection they have with audiences across music, entertainment, news, current affairs and sport.
"The scale of the BMAI portfolio gives advertisers unrivalled access to sought after audiences in the live and on demand environments.
"Well done to the entire Bauer team whose hard work has delivered these results. We look forward to growing in the near future with Cork's Red FM which will be a fantastic addition to the group."
Sean Barry Wireless Ireland MD said: "I'm delighted to see our audience continue to grow, delivering market leading brands in Ireland's most premium markets and with the changes recently implemented in Dublin, we expect to see further growth in the future as shows like 104 Drive with Graham and Nathan deliver more traction. It's particularly pleasing to see the continued progress made in Cork as Cork's 96fm reclaims a market leading position and KC and Ross establish themselves as the number one breakfast show in the market.
The strong performance of our FM stations alongside exciting digital assets like talkSPORT Ireland, which brings the Premier League Live to Ireland every Saturday, leaves the business in a strong position to take advantage of the continued market demand for audio. We'd like to thank our listeners for their continued support and look forward to delivering audio content that they desire for the remainder of 2023 and beyond"
Beat Breakfast presenter and Head of Station Sound Niall Power said: "Our team is forever bringing fresh ideas to the table, particularly when it comes to reaching out to our younger digital-native audience. Our much-loved and ever-so-slightly controversial podcast, Daily Dilemma Uncensored, is bringing a fresh new audience to our breakfast show. Meanwhile, our all-new digital studio is delivering a visual aspect to the show we never had before. We look forward to welcoming more new listeners in the future to add to our consistently loyal fanbase."
Beat CEO, Gabrielle Cummins, said: "Today's JNLR results don't lie; they highlight a powerful story about the resilience of radio. 20 years since we began our journey at Beat the medium is more powerful than ever. On radio, you are always front and centre, grabbing the full attention of the audience. Add to that a highly engaged digital-savvy fanbase and you have a successful recipe for continued audience growth."
iRadio CEO Mark Cunning: "We've seen year on year increases across our key metrics of share, reach and quarter hour. The team at iRadio is always striving to ensure our output is relevant, engaging and entertaining, today's results are an indication that we continue to be on the right track."
Radiocentre Ireland rounds up the Book: "The JNLR report, covering the full year 2022 shows that Radio enjoys huge listenership with 91% of Irish adults and 87% of 15-34 year old's listening to radio every week.
"The daily listenership levels are also hugely impressive with the daily audience growing by a further 25,000 with 3.2 million adults listening to radio every single weekday which is 78% of the adult population. 68% of 15-34 year old's are listening to radio each weekday while over 2.1 million adults listen to their local or regional station every single week day.
"There is a steady increase of listening through devices with 5.4% of all adult listening now through a smart speaker while listening via a mobile device accounts for 3.3% of all radio listening. This increases to 8.6% of all listening through a smart speaker and 6.9% of listening is through a mobile device for the younger 15 to 34 age cohort.
"The ability to access content easily and the quality and popularity of Irish radio is shown by this JNLR release reporting that the average adult is listening to radio content for over 4.3 hours each day."
Radio Ratings Day #Jnlr
Thank you for making @Corks96FM the No1 station in #Cork
Corks No1 Morning Show
Corks No1 Afternoon show @Simon_Murdoch
And thousands of new listeners tuned Into @LorRadioMurphy & @shanebuckley
There's a huge team at 96FM, and they're all part of today pic.twitter.com/0SpqGWdJYG

— KC (@kcshowcork) February 9, 2023
Delighted once again for the @Sunshine1068fm
team as the station takes the #1 spot again for Dublin music stations in the latest #JNLR Well done! (JNLR 2022-4 Dublin Market Share 7a-7p All Adults) pic.twitter.com/1paHuRQCUp

— seanashmore (@seanashmore) February 9, 2023
We are thrilled to reach an all time high in listenership! Thank you to everyone who tunes in each morning, we appreciate your company.

We're back tomorrow morning at 7am so don't miss out!#BKNT #JNLR pic.twitter.com/MN59L98rBE

— Newstalk Breakfast (@NTBreakfast) February 9, 2023
The latest #JNLR figures are out and LMFM remains number 1 in our area with a 38% market share. Thanks for listening.

Read more here: https://t.co/J11TgsqA4Y pic.twitter.com/jerPSQvMLw

— LMFM RADIO (@LMFMRADIO) February 9, 2023
BMAI is the most popular commercial radio group in Ireland accounting for 21.3% of all prime-time listening.

Thanks to all our listeners who join us every week
Read our JNLR press release here https://t.co/Xbd0TomTsE pic.twitter.com/lgjdsCOFEP

— Bauer Media Audio Ireland (@bauermediaIRL) February 9, 2023
That's some crowd! 🤩

We're delighted with the latest #JNLR listenership figures – thanks so much to everyone who tunes in. 🧡 pic.twitter.com/cqulSEfY7y

— iRadio (@ThisisiRadio) February 9, 2023


If you liked this story, we can email you more radio news and alerts. Just fill in the form below.