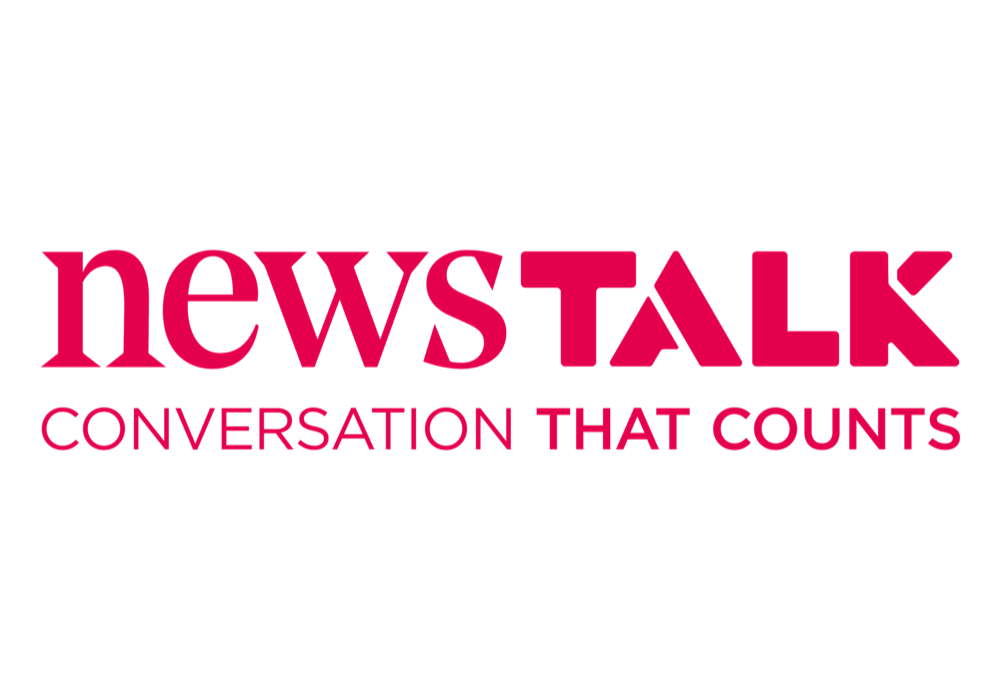 The Pat Kenny Show on Newstalk, Radio 1's Morning Ireland, plus 2FM's breakfast (Doireann, Donncha, and Carl) and drive (The 2 Johnnies) are all celebrating an increase in audience in the latest JNLR results.
At Today FM, mid-morning host Dave Moore has an all-time high of 227,000 listeners, overtaking The Ian Dempsey Breakfast Show as Today FM's biggest show.
Station wise, Radio Nova has recorded its highest listenership in its 13 year history with over 200,000 listeners for the first time. The station has also recorded its highest daily listenership at 109,000 (+6,000) and market share of 6.5% in its franchise area of Dublin Commuter Belt and 6.3% in the Dublin marketplace.
Ireland's Classic Hits Radio has received its highest listenership to date. 329,000 people now listen to the service each week, an increase of 19,000 over the past three month, with 176,000 daily listeners.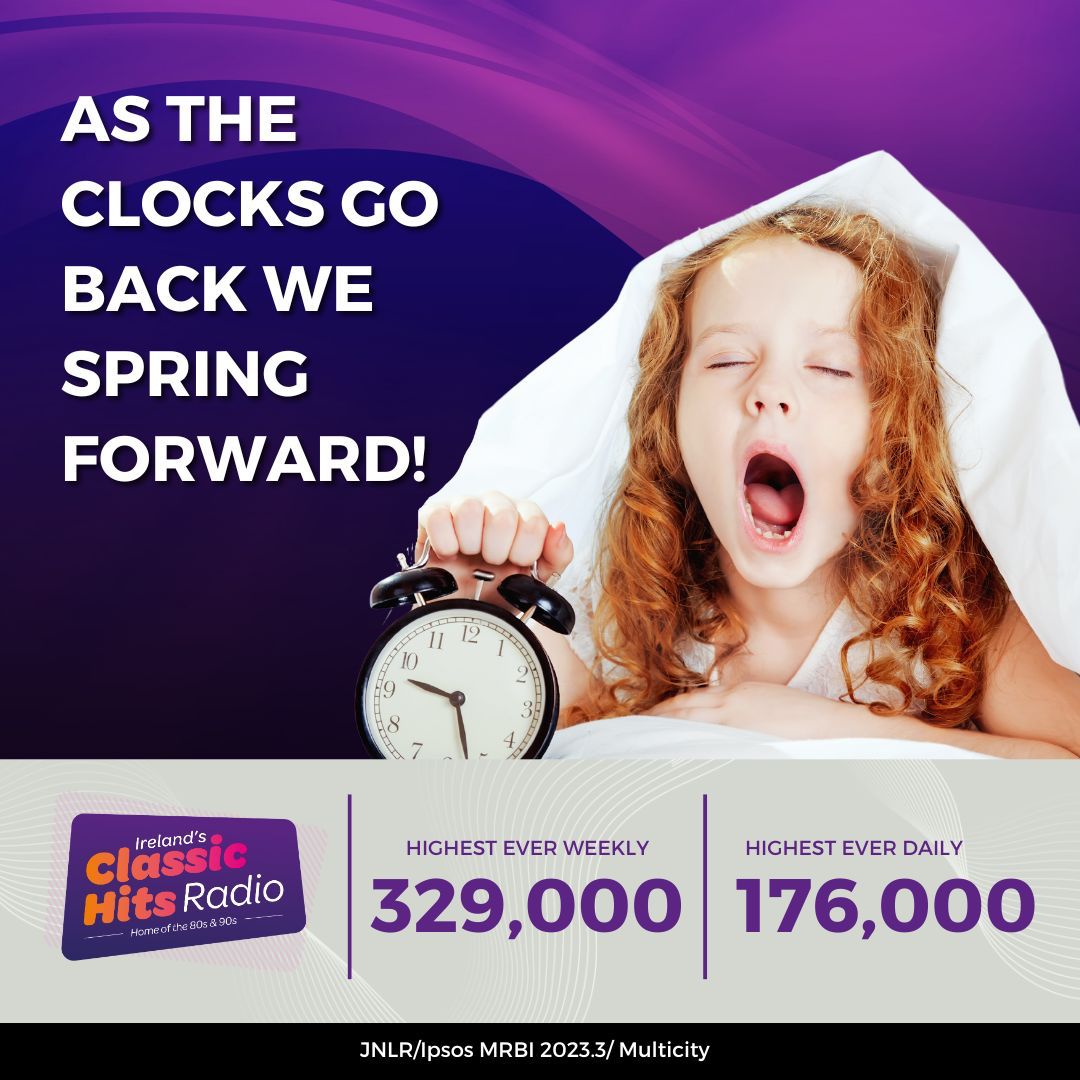 Newstalk recorded its biggest ever daily listenership with 466,000 listeners now tuning in every day. Pat Kenny has 26,000 extra people listening giving him a record 205,000 people tuning in daily.
Overall, the latest JNLR IPSOS research reports that the daily radio audience is at 3.35 million listeners, growing by a further 31,000 listeners and up 176,000 listeners over the past 2 years. The report, covering the period October '22 to September '23 shows that Radio enjoys huge listenership with 92% of Irish adults and 88% of 15–34-year-olds listening to radio every week.
The daily listenership levels see almost 3.3 million adults listening to radio every single weekday, a record high in daily audience levels in recent years.
Listenership for 15–34-year-olds also increased with 71% of this age group listening every weekday, an increase of 12,000 listeners compared to the previous research period (July '22 – June '23). Listening levels to local and regional radio continues to be very strong with almost 2.2 million adults listen to their local or regional station every single weekday.
RTÉ's radio services reach 1,995,000 million listeners, or 48% of the Adult 15+ population, every week, and holds 16 of the top 20 radio programmes broadcasting in Ireland.
RTÉ Radio 1 remains the only station with a weekly reach of over +1 million (1,382,000) (+12.000 BoB and +16,000 YoY). RTÉ 2FM has a weekly reach figure of 727,000 Adults 15+ (+30,000 BoB) RTÉ lyric fm has 313,000 listeners (+15,000 BoB) on a weekly basis.
Morning Ireland remains Ireland's most listened to radio programme, with 463,000 listeners this book (+23,000 BoB) whilst the Nine O'Clock Show has 347,000 listeners each weekday (+13,000 BoB)
2FM Breakfast with Doireann, Donncha, and Carl has 149,000 listeners tuning in on weekday mornings (+11,000 BoB) and Drive It with The 2 Johnnies continues to entertain listeners across the country in the afternoons with 151,000 listeners (+11,000 BoB).
There are also increases for Laura Fox at Weekends from 9-12 with 118,000 listeners (+7,000 BoB) on Saturday and 114,000 on Sunday (+12,000 BoB), and Roz & Emma on 2FM from 12-3pm have 123,000 on Saturday (+20,000 BoB) and 101,000 listeners on Sunday (+12,000 BoB).
At RTÉ lyric fm, Marty in the Morning has 58,000 listeners (+1,000 BoB), Niall Carroll's Classical Drivetime has 46,000 listeners (+4,000 BoB) and Lorcan Murray's Classic Drive has 63,000 listeners (+8,000 BoB).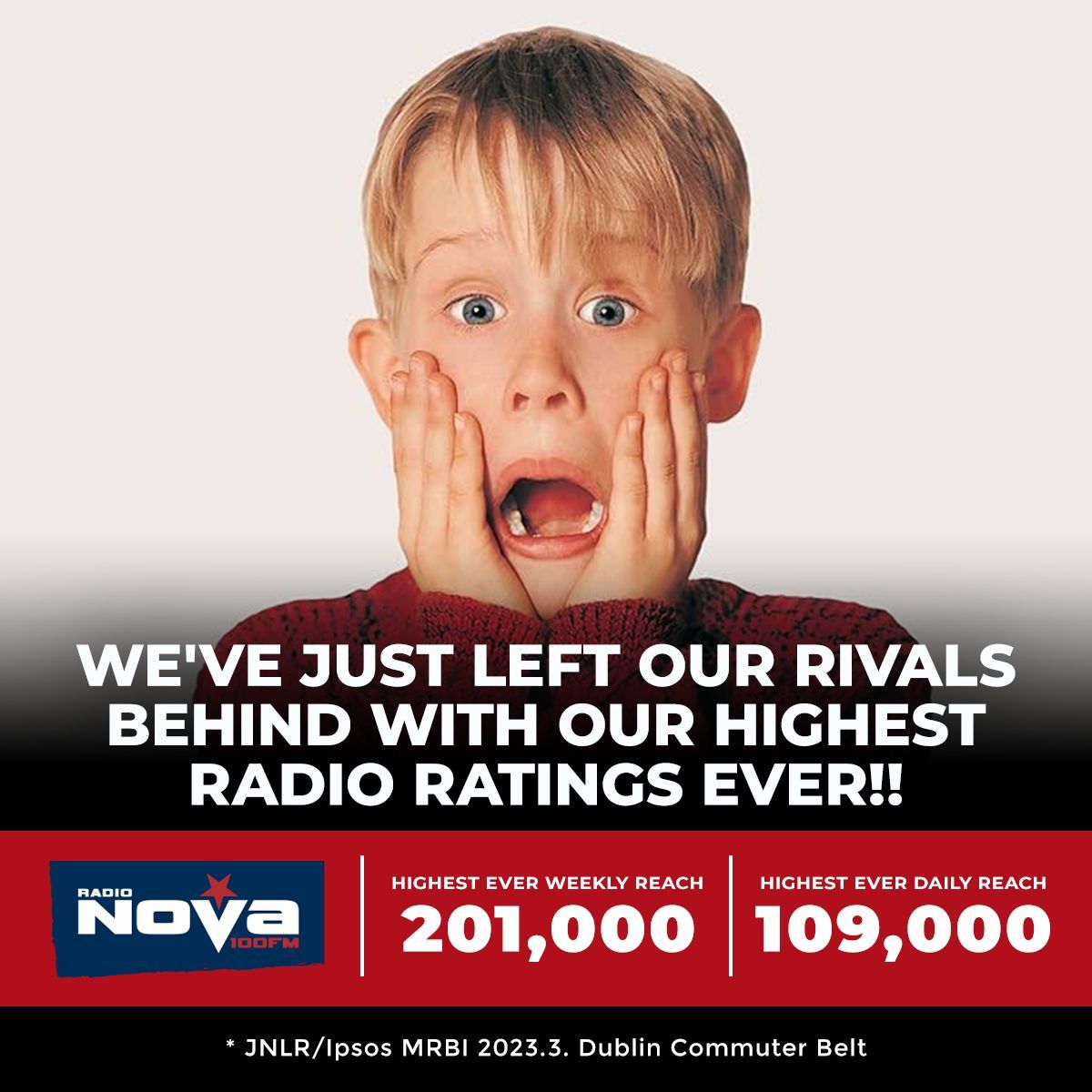 Bauer Media Audio Ireland has a combined weekly reach of almost 2million listeners (1.98million) and a daily listenership of 1.28million, a further increase on the last published results in July.
Today FM now has a daily listenership of 515,000 (+15,000 BoB) and a weekly reach of 959,000 (+21,000 BoB). The Ian Dempsey Breakfast Show now has a listenership of 225,000 (+4,000 BoB) while The Last Word with Matt Cooper has increased its audience to 182,000 (+7,000 BoB) in the drive time radio timeslot.
Newstalk has a daily audience of 466,000 (+27,000 BoB) while its weekly reach also increased to 822,000 (+24,000 BoB). The station now has an all-time high national prime-time market share of 7.6% (+.6% BoB) and 11.4% (+1% BoB) in Dublin.
The Pat Kenny Show continues as Newstalk's most listened to programme with 205,000 people tuning in daily, an increase of 25,000 listeners since the last survey. Lunchtime Live, presented by Andrea Gilligan now has an audience of 107,000 (+5,000 BoB) while in the afternoons Sean Moncrieff has reached a record 110,000 listeners (+7,000 BoB).
In Dublin, SPIN 1038 remains the most listened to music station on weekly reach with 267,000 listeners with its breakfast show with Emma, Dave & Aisling heading towards a morning audience of 50,000 (47,000), while 98FM continues to increase its weekly listenership to 182,000 (+2,000 BoB).
SPIN South West has increased its market share to 12.6% and maintains its position of biggest station in the region across weekly and daily reach. SPIN South West also increased its breakfast and drive-time shows in this report.
In Cork, Red FM is the most listened to station on daily and weekly reach, with Cork's 96FM winning on market share, whilst Neil Prendeville is the most listened to mid-morning show in the region, with an audience of 75,000.
Tipp FM now has a market share increase of 4.3% since the last survey three months ago – it has 74,000 listeners tuning in each week
Live95 has 95 thousand listeners tuning in every week, up from last survey, which is 56% of people in Limerick City and County.
Quotes
Kevin Bakhurst, RTÉ Director-General, said: "Without a doubt this has been an extraordinarily challenging period for RTÉ. It is with gratitude then that I thank the listeners to RTÉ's radio services for sticking with RTÉ, and with pleasure welcome the 16,000 additional listeners to Radio 1, the 49,000 additional listeners to 2fm, and the 7,000 additional listeners to RTÉ lyric fm (YoY). RTÉ staff and our presenters have delivered a diverse range of content that is clearly connecting with more and more people. As we prepare to set a new strategic direction for RTÉ, the latest listenership figures are an endorsement of the enduring popularity and value of public service media, direct from the audiences we serve."
Peter Woods, Head of RTÉ Radio 1 said: "This is a good book for Radio 1. It's an endorsement from our audience and a recognition of the unity of purpose of our station across news and current affairs, sport, our music and wider cultural output – which is unmatched; international recognition for Blackrock Boys, the current Beckett drama season, the Folk Awards. All of this is driven by our presenters and most of all by our production teams. Everything here goes back to those production teams and their commitment to public service broadcasting. We're grateful for the trust of our listeners."
Dan Healy, Head of RTÉ Radio Strategy and RTÉ 2FM said: "2FM continues to grow audiences right across the seven days of our schedule. We have seen our share of 15 to 34 olds increase to 12.4% for this period off the back of excellent performances during the weekday for Doireann, Donncha, and Carl, Jennifer Zamparelli, Tracy Clifford and The 2 Johnnies. In every radio market morning radio is the vital battle ground for radio stations, and I am thrilled for the entire Breakfast team for their continuous success with the show, which is up 11,000 listeners from the last survey. The 2 Johnnies are also up 11,000 listeners and have become a real appointment to listen, delivering a strong back end of the day for 2FM."
Our new weekend schedule has also done exceptionally well on both Saturday and Sundays for Bláthnaid Treacy, Laura Fox, Roz and Emma, and Aifric O'Connell. Roz Purcell and Emma Power's Saturday show (12pm to 3pm) – which has been on air since February – increased by 20,000 listeners. This has been a challenging number of months for RTÉ, but as ever the team at 2FM have been focused solely on serving younger audiences in Ireland."
Sinéad Wylde, Head of RTÉ lyric fm said: "This is a heartening book for the team at RTÉ lyric fm; mornings continue to grow on Marty in the Morning and there's also an increase of 9,000 on Niall Carroll's Classical Daytime (YoY). Lorcan Murray's Classic Drive welcomes 8,000 (BoB) additional listeners as he accompanies them into the evening. Weekends have also seen significant gains with both Daybreak, 7am -10am, gaining 9,000 (YoY) and Opera Night reaching 10,000 additional listeners (YoY). Aedín Gormley's Movies and Musicals continues to weave it's cinematic spell with an increase of 7,000 listeners (BoB). The RTÉ lyric fm mantra 'Where Life Sounds Better' now, more than ever, continues to ring true."
James Brownlow, Managing Editor, Music & Entertainment at Bauer Media Audio Ireland commented: "This is a brilliant set of results for Bauer. Our teams work so hard to deliver in-class content and it is great to see their efforts being recognised. Congratulations to the Today FM team for a truly magnificent set of figures, in touch of the million mark and dominating audiences as they have in the last year is a fantastic accomplishment. Along with significant growth or market leading positions from our other brands across Ireland has contributed to outstanding growth for Bauer Media in this survey."
Bauer Media Audio Ireland Interim CEO Chris Doyle said: "A huge thanks to all the team across Bauer for their dedication and creativity. The hard work and passion are connecting us with loyal audiences across Ireland and setting new records. It is fantastic to see Today FM and Newstalk achieving all-time highs in the latest results".
Fyona Smith, Managing Editor Today FM said: "Today FM's latest ratings are a clear indication of our team's ability to entertain and connect with our audience nationally. It's wonderful to see their efforts recognised. Thank you to everyone who listens, you are the real number 1's here! These exceptional results, reinforce our commitment to continuing to reach new heights, together".
Nova Chief Executive and Programme Director, Kevin Branigan, said, "These latest ratings are unimaginable for us at Nova and to know that 201,000 people, one in seven, now listen to us every single week, is genuinely the stuff of dreams for us."
Kevin is also Classic Hits Chief Executive and added: "We're bowled over by today's JNLR ratings. We've reached our highest weekly and daily listenership in our 14-year history, placing us firmly on the map as one of the largest commercial radio stations in Ireland."
Tipp FM's Programme Director Stephen Keogh, expressed his delight, saying, "Tipp FM has continued to see big increases in listenership, all thanks our amazing team at the station and the community we serve. The figures show that Tipp FM continues to resonate with its unmatched dedication to all things local. It's also wonderful news for our clients who are getting even better value for money! We remain committed to bringing our listeners the best local content, connecting with the people of Tipperary. Thanks for listening"
Station Director of Live95, Joe Nash said: "We are honoured to serve the people of the great City and County of Limerick and grateful that they continue to respond in such numbers to Live95 and our mix of the best music, chat, sport and detailed focus on local life in Limerick. I want to thank the team on-the-air and behind the scenes at the radio station for their hard work and dedication to delivering a service that the listeners of Limerick engage with so much and thanks also to our loyal advertisers, for their really valued support.
"The overall strength of the medium of radio in Limerick is again highlighted in this JNLR result, with over 80% of adults locally tuning into a radio station every day, not to mention the very significant audiences that interact with radio stations through our social platforms and website."
Managing Editor of Newstalk, Patricia Monahan commented: "We are delighted to see record audiences tuning in and confirming that Newstalk is the station of choice for a new generation of talk listeners.
"It is also great recognition of all the hard work, energy and creativity that our programme teams put in every day. They deliver great content to our listeners and enable our presenters, reporters and contributors to have the conversations that count to our audience.
"I would particularly like to congratulate Pat Kenny and his show team on a great result and one that is very well deserved. Pat recently celebrated ten years at Newstalk and has never sounded better. It is great to see that the audience are continuing to move the dial to hear more of him."


If you liked this story, we can email you more radio news and alerts. Just fill in the form below.