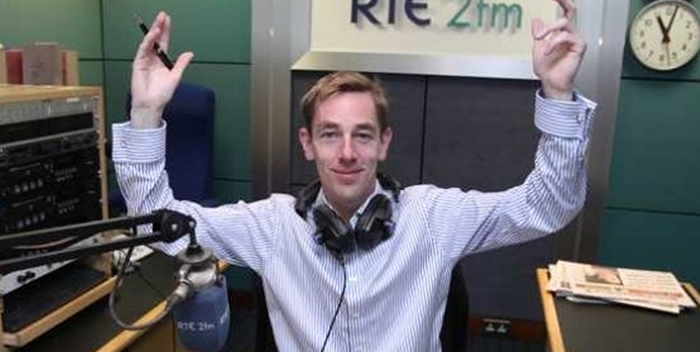 A single complaint made about Ryan Tubridy's show on RTÉ 2FM which talked about sex toys has been resolved by the BAI.

The daytime show, on February 6th this year, mentioned clitoral stimulation, butt plugs, cock rings and double sided vibrators.
The complainant believes this programme not only broke every broadcasting guideline including its own trading terms, but almost certainly broke the criminal law. He further claims that children would certainly have heard this programme which was aired in the morning and broadcast nationally with no consideration for the watershed.
He heard it whilst shopping at a supermarket and says there was no warning of the content, but RTÉ said Ryan did announce the topic before a commercial break, saying: "Emily Power Smith is here, she's our regular sexologist. She has a big box of toys and they're sex toys and we are going to get into a big conversation about those in a moment."
The broadcaster strongly asserts that, under Section 3.2 Sexual Conduct, the discussion of sexuality in the item under review was both appropriate to and justified by the programme's editorial remit with its consistent focus on personal relationships and by the clear and interactive interest expressed by its listenership in the topic.
It rejected suggestions that the item had used coarse language – saying the language had been "almost clinical in nature, using medical rather than colloquial terms".
"The language used is direct, factual and open and due care was taken both in the protection of children and to ensure that listeners to Tubridy are protected from undue offence and from harm," RTÉ said.
After investigation by the BAI Forum, they said: "Given the non-gratuitous content of the discussion, the guidance given by the presenter and regular audience expectation, the Forum was of the opinion that the discussion was sufficiently moderate for broadcast. The complaint did not raise potential issues that warranted further investigation and accordingly, the Forum deemed the matter resolved."


If you liked this story, we can email you more radio news and alerts. Just fill in the form below.