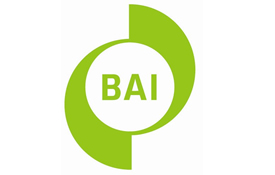 New rules on advertising food to Children
Radio and television broadcasters regulated in the Republic of Ireland by the BAI have new rules to follow for food advertising to Children.

The Broadcasting Authority of Ireland has today issued revised versions of its General and Children's Commercial Communications Codes.
The Codes have been updated to include rules to be applied to the promotion of High Fat, Salt and Sugar (HFSS) food to children. The rules will come into effect on 2nd September 2013 and cover advertising, sponsorship and other forms of commercial announcements.
These rules state that commercial communications for HFSS food (including drinks) shall not be permitted in children's programmes. In addition, content rules will apply to commercial communications for HFSS food broadcast outside of children's programmes but which are directed at children.
Some of the rules include not using celebs or sports stars, promotional offers, and no more than 25% of sold advertising time and only one in four advertisements for HFSS food are permissible across the broadcast day on radio and television services.
Any advertiser who wants to promote food during children's programming or to target children with food promotions outside of children's programming will be required to provide a signed certificate to broadcasters stating that the food product/service to be advertised is not a HFSS food.
Speaking about the launch of the new codes, Chief Executive of the BAI, Michael O'Keeffe, said: "In developing these revised Codes, the BAI has been mindful of its statutory obligations to consider the health of children while also ensuring appropriate and proportionate regulation for broadcasters.
Having completed one of the most extensive consultations undertaken by the BAI, we are satisfied that the correct balance has been achieved and that the rules will create an environment that will support the health of children."
The new General and Children's Commercial Communications Codes are available for download here.


If you liked this story, we can email you more radio news and alerts. Just fill in the form below.