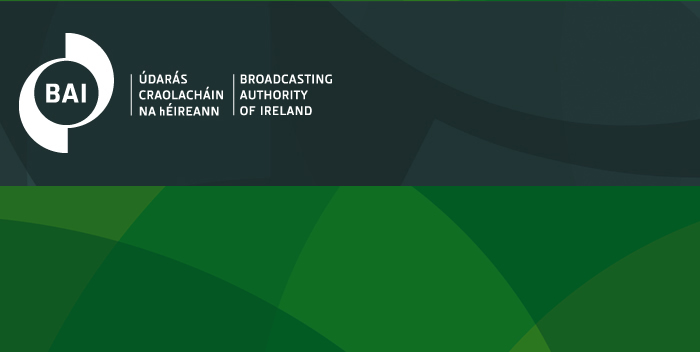 Recommendations from the BAI have been made for the levels of funding RTE and TG4 require to operate over the next five years.

The Broadcasting Authority of Ireland said, when specifically commenting on RTÉ as a whole, that there should be no immediate increase in licence fee funding but there should be an increase in public funding over the next five year period in order to ensure further investment in RTÉ's programme output.
The increased funding would be conditional on the achievement of further cost reductions and savings by RTÉ and the Authority has further recommended that any funding increase should be channelled, to the greatest extent possible, through the independent production sector and should be clearly linked to a clear articulation by RTÉ of what the added funding will deliver in terms of additional programming.
The Authority has also recommended a new approach to the public funding of the state broadcasting but made no particular reference to radio.
"Specifically, there should be a re-balancing between the public and commercial funding of RTÉ and the Minister should determine a point above current licence fee revenue, where further public funding will be matched by a reduction in commercial revenue for RTÉ," they said.
The Authority has also recommended legislative change to give responsibility to the BAI for determining advertising limits across all broadcasters, replacing the current system where three separate regimes exist in respect of determining advertising minutage.
the BAI is required, on a five-yearly basis, to conduct a review of the adequacy, or otherwise, of public funding to enable public service broadcasters to meet their public service objects. The review is in addition to the annual reviews of public funding undertaken by the BAI and it incorporates the consideration of a broad range of matters, including a detailed analysis of costed strategic plans submitted by both PSBs; the multi-annual funding requirements of the PSBs; the level of commercial funding available; and developments in public service broadcasting internationally.
The BAI commissioned Crowe Horwath to undertake the five-year funding review, and the report produced was used to inform the Authority's considerations and recommendations on future funding for RTÉ and TG4. The Authority's report and recommendations were submitted to the Minister for Communications, Energy and Natural Resources, Mr. Pat Rabbitte T.D., were considered by cabinet on the 16th of July and a Government response was issued yesterday (Wednesday, July 17th).
The Minister has acted quickly in reviewing the report and associated recommendations submitted to him by the BAI and the speed of the Government's response is particularly welcomed. The Authority is also satisfied that the Government's position is in broad alignment with that of the BAI's.


If you liked this story, we can email you more radio news from Ireland and the UK each weekday afternoon direct to your inbox. Just add your details below for "24 Hours in Radio - UK and Ireland":