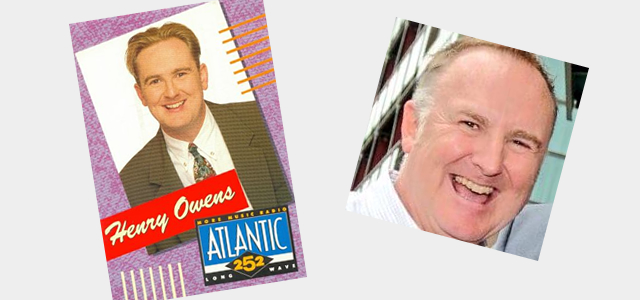 Tributes paid to radio host Henry Owens
Well known radio presenter Henry Owens has died today after a battle with throat cancer at the age of 52.

Henry got his first radio gig at South Coast Radio in the early 1980s and went on to work at Radio Nova and Q102.
After working his way up from presenter to Managing Director at Atlantic 252, he went on to make a big impact on the UK radio scene, having been part of the team setting up Galaxy at Chrysalis Radio and PD of Virgin Radio for a time.
Returning to his native Ireland, Henry set up Cork's Red FM and was launch director, Managing Director and Programme Director of the station from 2001 to 2005. He then went to work in Northern Ireland at Cool FM and Downtown Radio.
Henry then set up OWENSMEDIA providing radio solutions.
Tributes from friends and colleagues so far include:
iRadio Assistant PD Mark Cunning: "Shocked and very sad to hear my old boss Henry Owens/ Condon has passed away. Great guy and a radio guru. RIP."
Consultant Paul Chantler: "RIP top radio guy Henry Owens. What a nice man."
Presenter Joel Ross: "Sad news about Henry Owens passing away. Remember my interview at Galaxy 102"
Former Chrysalis Radio colleague Phil Riley: "Very sad to hear the passing of Irish Radio legend Henry Owens. Great guy and important member of early Chrysalis management team."
Presenter David Baker: "RIP henry owens gifted programmer and broadcaster"
Brian McColl: "Henry Owens – a man you can thank for laying the groundwork for your radio career. Know he was here and that he made a difference. RIP "
Enda Caldwell: "Henry Owens, Rest In Peace"
Clive Warren: "Henry Owens has died. My boss at Virgin Radio. On first my tour of the station he said 'Wait 'til ya see dis!' (Guiness on draft). Farewell."
He leaves his wife and 17 year old daughter who were with him when he died at Mary Mount Hospice – opposite Red FM's studio building in Cork.


If you liked this story, we can email you more radio news and alerts. Just fill in the form below.