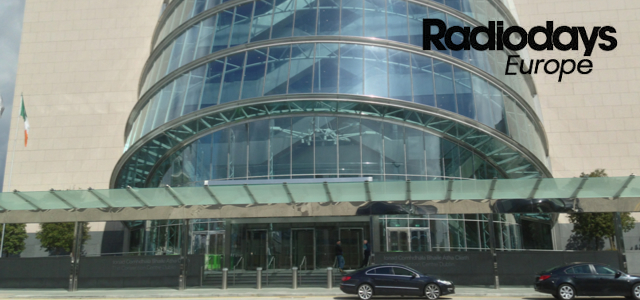 An Taoiseach Enda Kenny TD will be speaking to hundreds of radio professionals from all over Europe on Monday at Radiodays Europe in Dublin.
He will talk about the role of radio and its importance for information, community and culture, as part of the radio conference which has 100 speakers and over 50 sessions planned over three days.
Highlights at this year's conference include "The Radio Summit": Four female radio executives on Radio´s Connected Future with Helen Boaden (Radio Director, BBC, UK), Jacqueline Smit (CEO 538 Group, Netherlands), Mayram Salehi (Managing Director, NRJ Group, France), Cilla Benkö (Director General, Swedish Radio).
The inside story of the whistle-blower Edward Snowden´s disclosures of mass surveillance will be one of the topics. Paul Johnson, deputy editor of The Guardian newspaper in the UK, which was the first and main publisher of the Snowden material, tells the inside story about how his paper got onto the case, how they handled it, the political pressure they met and the further perspectives they see in the case.
UK radio presenter Tony Blackburn will also give an interview. In 2014 Tony Blackburn celebrates his 50th anniversary of being on the radio. He started his career on the pirate ships Radio Caroline in the 1960s, and was the DJ chosen to launch BBC Radio 1 in 1967. Tony was a host of Top of the Pops on British TV in the 70s and 80s. He went on to work at all the major UK radio networks and is still on the airwaves as a host on the UK biggest radio station, BBC Radio 2.
Speakers from Ireland include Dan Healy, Liam Thompson, John Purcell, Rick O'Shea, Dave Kelly and Gabrielle Cummins. Follow the highlights of the event on RadioTodayLive.com and download the official event iPhone app or Android App.
The app has been made by All in Media and features the full schedule, list of speakers and a messages system to connect with other delegates. Chris Gould, CEO of All In Media told RadioToday: "We're pleased to be launching the official app for Europe's largest radio conference. The instant messaging feature will provide a valuable new way for attendees to keep in touch with each other before, during and after the event."
All In Media has created over 300 radio apps and will be exhibiting at the conference, located on stand 14.


If you liked this story, we can email you more radio news and alerts. Just fill in the form below.