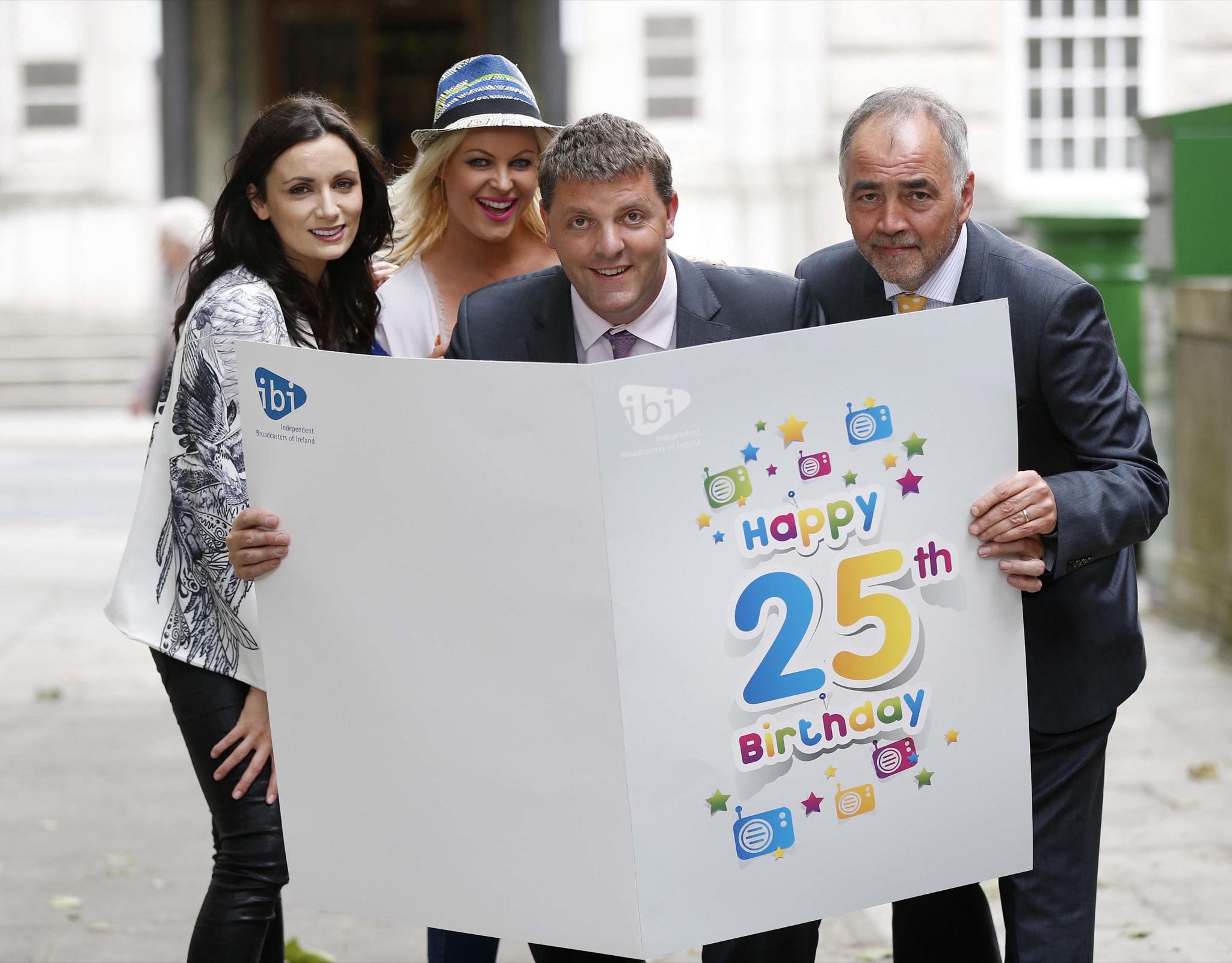 Independent radio across Ireland is celebrating 25 years of operating this week, with a special website full of memorable dates.
It was 25 years ago on July 24th when Dublin's FM104 became the first independent radio station to go live on air. Today more than 1500 people are employed in 34 independent radio stations.
Marking 25 years of independent radio, a reception for IBI members was hosted by John O'Mahony, TD, Chairman of the Joint Oireachtas Committee on Transport and Communications in Leinster House.
The new website, at independentradio25years.ie, charts the history and achievements of independent radio stations across Ireland since 1989. It contains archive materials including photographs and original broadcasts.
Mr O'Mahony was joined by John Purcell, Chairman of the Independent Broadcasters of Ireland and Scott Williams, CEO, Dublin's Q102 who was the first independent radio presenter to broadcast on the airwaves when FM104 launched.
Mr O'Mahony said: "Ireland has the highest radio listenership in the EU with Irish people listening to radio for an average of 4 hours every day. This is due in no small part to the strength of independent broadcasters. They make a real difference to communities throughout Ireland covering local issues and telling stories that would not otherwise be heard.
"From local sporting events that could never be aired on national broadcasters to running campaigns to promote social issues of concern to their local area, independent broadcasters play a very important role in modern Irish life. I congratulate the Independent Broadcasters of Ireland and its 34 member stations as they celebrate 25 years on air this year".
John Purcell said: "Radio holds a unique place in Irish life and independent radio is at the heart of local communities throughout Ireland. The programmes we broadcast are developed and produced locally reflecting the interests of those we serve.
"The diversity and plurality of voices on Ireland's airwaves has been greatly enhanced and choice provided to Ireland's radio listeners who, in many parts of the country were limited to the state broadcaster. The value of independent radio has been demonstrated in abundance in the intervening years. We are providing a voice for the people of Ireland, we are providing valuable employment and we are providing economic support to the communities in which we are based".


If you liked this story, we can email you more radio news and alerts. Just fill in the form below.