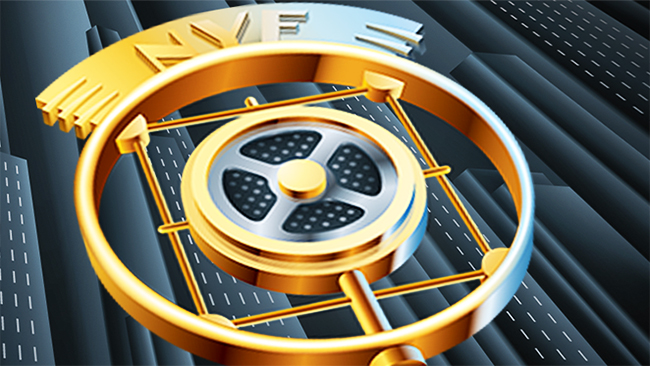 The finalists for the annual New York Festival Awards in radio have been announced and once again, RTÉ are topping the list for Ireland.
28 of the 44 Irish nominations are for programmes broadcast on RTÉ Radio 1 while five went out on RTÉ lyric fm. Today FM also have five finalists while the rest are made up of 98FM (2 – both for The Naked Breakfast), Radio Kerry (2), Independent producers (2) and Newstalk (1).
The New York Festivals World's Best Radio Programs awards gala event will take place on Monday 22nd June at Manhattan Penthouse on New York's Fifth Avenue, with Gold, Silver and Bronze trophies being given out in each category, as well as the Grand Trophy for Broadcaster of the Year and the United Nations Department of Public Information awards.
The Irish list of finalists is, as follows:
CATEGORY
TITLE
ENTRANT
Best Coverage Of Ongoing News Story
Bombs, Balls and Beyoncé
RTÉ Radio 1
Best Coverage Of Ongoing News Story
Languishing in Lebanon, Syrian refugees wait for war to end
Today FM
Best Director
A Family of Memories by Thomas Kilroy, directed by Patrick Mason
RTÉ Radio 1
Best Director
An Irish Summer with Michael Harding
RTÉ Radio 1
Best Editing
Pulse Music /
Ceol Cuisle by Dylan Tighe & Sean Mac Erlaine
RTÉ Radio 1
Best Innovation
Park Bench
RTÉ Radio 1
Best Innovative Show
The Naked Breakfast
Dublin's 98FM
Best Interview
The Book Show (Clive James at Home)
The Book Show /
RTÉ Radio 1
Best Investigative Reporting
Palm Oil Republic
RTÉ Radio 1
Best Investigative Reporting
Direct Provision?
Brian O'Connell /
RTÉ Radio 1
Best Music Special
Vocal Chords: In Conversation with Peter Gabriel
Athena Media /
RTÉ lyric fm
Best Music Special
Music Passport: A Journey Through Genocide
RTÉ Radio 1
Best Music Special
Whelan's at 25
RTÉ Radio 1
Best Performance by an Actor
Lambo by Hugh Travers, starring Michael Ford Fitzgerald
RTÉ Radio 1
Best Performance by an Actress
Charolais by Noni Stapleton
RTÉ Radio 1
Best Regularly Scheduled Drama Program
The Quiet Land by Malachy McKenna
RTÉ Radio 1
Best Regularly Scheduled Music Program
Weekend on One: Leonard Cohen at 80
RTÉ Radio 1
Best Sound
Zoo Diaries
Independent Radio Producer
Best Special Event
The Naked Breakfast
Dublin's 98FM
Best Special Event
A Murray Christmas Album
RTÉ Radio 1
Best Sports Special
Meeting the Managers
Today FM
Best Talk/Interview Special
Remembering Tony
Today FM
Best Writing
William Melville: The Queen's Detective
Daithi McMahon and Fred O'Connor /
Radio Kerry
Best Writing
Toronto and the State of Grace by Kevin Barry
RTÉ Radio 1
Culture & The Arts
Professor Heaney
RTÉ Radio 1
Culture & The Arts
The Book Show (Walking and Writing)
The Book Show /
RTÉ Radio 1
Health
The Booze Chronicles
Dermot Whelan /
Today FM
History
"They Had No Choice – The Irish Horse At War"
Grey Heron Media /
RTÉ Radio 1
History
From Tipperary to Salonika : Ireland and the Music of the Great War
RTÉ lyric fm
History
Whelans at 25
RTÉ Radio 1
History
Clouds in Harry's Coffee
RTÉ Radio 1
History
The Irish woman who shot Mussolini
RTÉ Radio 1
Human Relations
The Silent Wounded
Audrey Galvin /
Radio Kerry
Human Relations
A Solemn Undertaking
RTÉ Radio 1
Magazine Format
The Common Thread
RTÉ Radio 1
National Or International Affairs
Walking the Line
RTÉ Radio 1
Profiles/Community Portraits
Limerick 2014: As It Lives & Breathes
Grey Heron Media /
RTÉ lyric fm
Profiles/Community Portraits
Splendor: Portrait of a Building
RTÉ lyric fm
Profiles/Community Portraits
Con Carey and the Twelve Apostles
RTÉ Radio 1
Religious Programs
Musica Arcana : The Secret Life of Allegri's Miserere
RTÉ lyric fm
Social Issues
Modern Family
Today FM
Sports & Recreation
Never Ignored: Ollie's Reds
Eoin Brennan /
Newstalk
Sports & Recreation
Never Knocked Down
RTÉ Radio 1
Travel & Tourism
The Seventh Summit
RTÉ Radio 1


If you liked this story, we can email you more radio news from Ireland and the UK each weekday afternoon direct to your inbox. Just add your details below for "24 Hours in Radio - UK and Ireland":