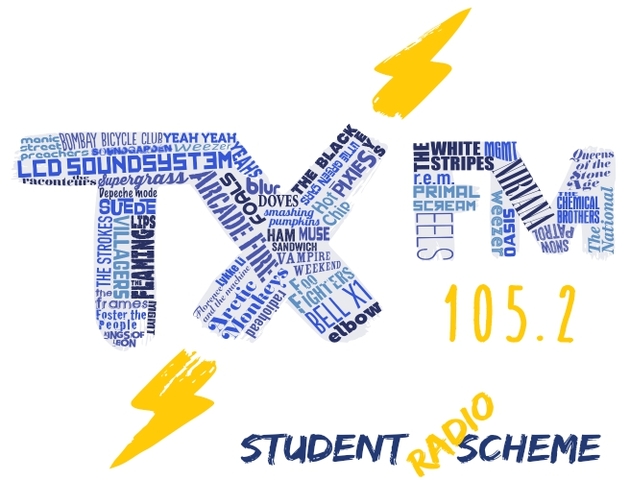 105.2 TXFM, Dublin's alternative and new music station, are looking for submissions from students of completed documentaries for a new initiative.

The station have launched "The Studio" (which they say literally mean Student Radio) aimed at current or recent students who have an interest or who have studied broadcasting, radio or journalism on a recognised third-level course.
TXFM say that, as the new semester kicks off, they want to become the platform for students, who have the ambition, creativity and hunger to make an impression on the ears of the discerning TXFM audience of 45,000 listeners.
In their 15 months on air, the station say they have broken new ground in the Dublin radio market by being a platform for emerging talent, having welcomed fresh voices from the likes of Gavin Glass, Brian Keaveney, Paul Donegan, Esther O'Moore Donohoe, Johnny Cullen, and Paul Lynskey who have now become big names and influences to the TXFM listeners.
They're looking for students to submit documentaries of no more than 30 minutes in length on any topic of relevance to their young audience for the initiative. Topics can range from music, the music industry, the challenges, travails and endeavours of student life, social media, the media in general, modern lifestyles and relationships, mental health, wellness, life in Ireland, life in Dublin, … yes it can be any topic of your choice!
All entries will be reviewed by a small team composed of TXFM broadcasters and a shortlist of 3 documentaries will be compiled and will be aired on 105.2 TXFM in December 2015. The station's production team and experienced broadcasters will work with the final shortlist to ensure the documentary is broadcast ready;- this alone is a huge opportunity to learn directly from those who thrive to turnaround and achieve high quality content, for their LIVE shows.
Those who have been shortlisted will also receive the opportunity to join TXFM for a week of work placement in 2016, not to mention some prizes which will go a long way to their training and third level course.
Submissions close on Friday 18 December 2015, and can be sent through the TXFM web site here.


If you liked this story, we can email you more radio news and alerts. Just fill in the form below.