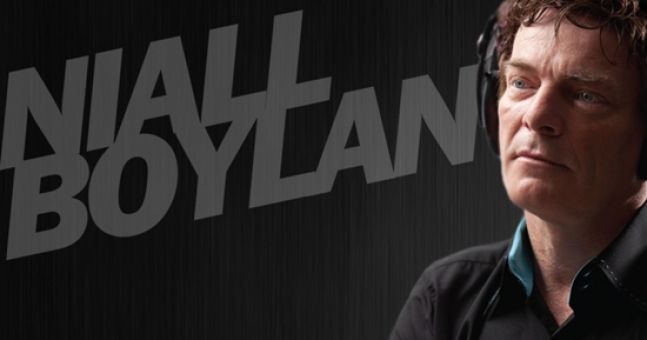 Calls have been made for Limerick radio listeners to boycott the Niall Boylan show, after it broadcast an interview with Molly Martens, a 'person of interest' in the killing of Limerickman Jason Corbett.
Ms Martens had cared for two children – Jack (10) and Sarah Corbett (9) for eight years, initially as a nanny, following the death of their father Jason's first wife Mags in 2006, but later as Jason's wife after all four moved to North Carolina, USA. However, after Jason Corbett was killed in his home on Sunday August 2nd, a bitter court battle led to her losing custody of the children to their aunt Tracey Lynch and her husband David.
While Jack and Sarah returned to Ireland on August 22nd and Ms. Martens remains a "person of interest" in their father's murder, despite no charges having been made, a recent article by the Sunday Times revealed that Ms. Martens' father Thomas – a former FBI agent, who is trained in the use of lethal force – is a second person of interest in the killing and is reported to have said "I did it" when he made the '911' call to police to inform them of the attack on Mr. Corbett. Since the case, Ms. Martens has been constantly posting updates on her own Facebook page in an attempt to gain contact with the children, including details of her phone number and email address, and has now spoken to Classic Hits 4FM's Niall Boylan Show, which itself drew many complaints recently when it became embroiled in a sexual harrassment row.
Local newspaper, The Limerick Leader reports that following the broadcast of the interview, Classic Hits 4FM was inundated with complaints on its social media pages, many of which the station have since deleted. The newspaper adds that a link to the interview on the station's Facebook page was also removed, but that the interview was still accessible online via Twitter and – despite apparently not being available on the 4FM podcast page – it can be heard on the show's Soundcloud.
The four-minute long interview featured a tearful Ms. Martens who directly addressed the children, who she revealed she has not spoken to since they left the USA. Speaking to Boylan, she began by saying:
"I am not very well, I am distraught … they are my children, and anyone who has children would understand the pain I'm in. I'm very appreciative to have the opportunity to say I love you and happy birthday (to Sarah)".
Boylan closed the interview by telling Ms. Martens:
"Molly, that is probably the most emotional piece of audio I have ever heard, and people would have to have a heart of stone to not believe and understand how you feel about the children who referred to you as their mother for so many years – and by the way, I'm not minimising what has happened – because people are going to think that I am in some way…".
A Facebook page set up since the interview in order to encourage the boycotting of the show has, at the time of writing, received over 1,550 'likes' and says that the broadcast and subsequent online availability of the interview has caused "extra pain and suffering to the family for the sake of ratings". Hundreds of comments have been posted to the page including the suggestion that Niall Boylan had "overstepped the boundary", engaged in "child endangerment" and considered his ratings to be "more important than the lives of others".
The members of the facebook page also berated Classic Hits 4FM for removing their angry comments from the station's own facebook page, and encouraged listeners to lodge an official complaint with the Broadcasting Authority of Ireland, with some sharing replies they had gotten to emails of complaint to the station itself which said that the situation was currently "under review".
One reply to a listener named Margaret, apparently from 4FM Programme Director Andy Matthews said:
"We fully understand that this particular story is a truly emotive one and it is our primary concern that the interview was carried out in a balanced, open and impartial way".


If you liked this story, we can email you more radio news and alerts. Just fill in the form below.