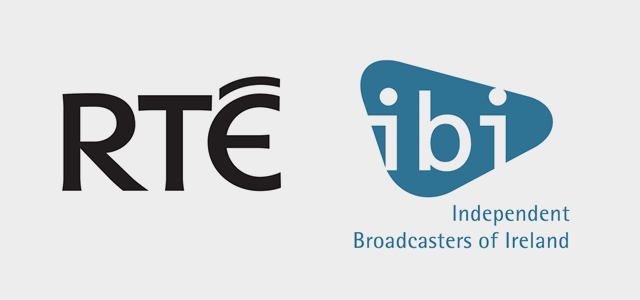 Choose Radio returns with IBI and RTÉ Radio
The Choose Radio campaign is back for 2015, with the IBI and RTÉ Radio joining forces to demonstrate the Power of Radio.
The two companies have €100,000 worth of radio advertising to be won as well, and encourage advertisers to invest in radio advertising by demonstrating its power and reach.
Listen is the theme this year, and the ads will be broadcast by all 36 radio stations across Ireland from Friday October 16th.
Choose Radio aims to convey the power and impact of radio, displaying what can be achieved even with a small budget and 30 seconds of on-air time. It encourages media directors, media buyers and planners, marketing and brand managers to invest in radio as an essential part of their marketing campaigns and to ensure that radio advertising is included in their media plan for all advertising campaigns.
Dan Healy, Commercial Director for RTÉ Radio said: "In an increasingly competitive media landscape with more choice for consumers Radio proves year after year that it is still a vital part of Irish lives, with Irish Adults listening for over 4 hours daily. Choose Radio showcases the best of radio, with RTÉ and the IBI coming together to promote and demonstrate the strength of the medium. Boys and Girls have shown yet again with this campaign how creative radio can be for brands and how intrinsic it is to the Irish psyche."
John Purcell, Chairman of the IBI said, "Radio is an integral part of the lives of the Irish. Radio appeals to different people in different ways. Whether they tune in for music, news and current affairs, discussions, variety, specific presenters or just as an escape from life's pressures, the fact is that 84% of people listen to radio every day in Ireland. Through Choose Radio we want to showcase radio's flexibility, innovation and cost effectiveness and remind businesses that whether it's in conjunction with other media or jut on its own – radio advertising works"
For the second year in a row Boys and Girls has developed the Choose Radio Campaign.
David Carter of Boys and Girls said "The Irish people have a very unique relationship with the radio, with 8 out of 10 adults listening to it every day, making it a great platform for brands to speak to – and be listened to – by 3 million people daily. This campaign plays on other familiar things the Irish listen to, like sayings, sounds and colloquialisms. Covering everything from our overuse of the word "sorry" to the unique way we give directions."
The 2015 Choose Radio Campaign was written by Sam Moorhead and Mikey Fleming at creative agency Boys and Girls, and produced by Mutiny.
36 radio stations will broadcast the Choose Radio promos three times a day for the duration of the Choose Radio campaign. As part of this year's campaign, Choose Radio will offer Irish companies the chance to win €100,000 worth of radio advertising. More info at chooseradio.ie


If you liked this story, we can email you more radio news and alerts. Just fill in the form below.