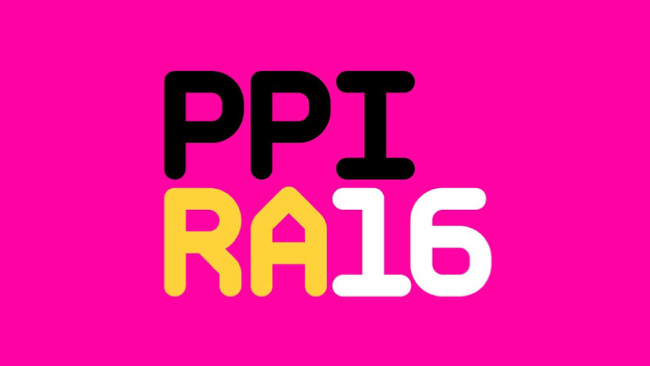 Four more for the PPI Radio Awards Hall of Fame
The PPI Radio Awards today induct four new members into the Hall of Fame for 2016.
Recipients at a ceremony in the offices of the BAI are South East Radio's Eamonn Buttle, Downtown Radio's Trevor Campbell, Today FM's Ian Dempsey and RTÉ 2fm's Dave Fanning.
Their contribution to radio will be marked with a plaque unveiling ceremony today at 12noon at the BAI offices, where they will celebrate with family, friends and colleagues from the world of radio.
Induction into the PPI Radio Awards Hall of Fame is a major accolade in the radio industry and celebrates those from not just in front of the mic but also those behind the scenes who place radio at the heart of everyday Ireland. The inductees are selected by the PPI Radio Awards committee.
Eamonn Buttle
Eamonn is the owner and CEO of South East Radio since 1989 and a founder of Independent Broadcasters of Ireland (IBI). He is its longest serving board member and Chairman of IBI. He was instrumental in founding IRS (Independent Radio Sales), Learning Waves and Newstalk 106-108.
Liam Dwyer, General Manager of South East Radio said of Eamonn: "So many of us here in South East Radio have worked with Eamonn for years and its fantastic to see his enthusiasm, passion & ingenuity recognised & rewarded with this most prestigious award."
Trevor Campbell
His name is synonymous with country music! In Northern Ireland radio there's only one person who has been on air with a daily show continuously over the past 40 years, and that is the hugely popular Trevor Campbell – better known to everyone as Big T.
Speaking about Trevor, Managing Director, Mark Mahaffy of Downtown Radio said: "The word 'legend' can be used flippantly in radio circles, but where Big T is involved, it is a description that is bang on the money. Rightfully, Trevor's longevity in the industry, his knowledge of country music and rapport with the Downtown audience have been recognised with this prestigious award. His evening programme continues to top the listening charts in Northern Ireland, and forty years on, this alone is an achievement in itself. The 'Hall of Fame Award" is one that Trevor richly deserves, and Downtown Radio is proud that recognition of a true star of Irish radio has been formally recognised."
Ian Dempsey
Ian has been a key figure in Irish radio for nearly three decades. He championed the Gift Grub team and is famous among work colleagues for his common touch and support, especially with new talent. Ian Dempsey has won the hearts and minds of the Irish public.
Today FM CEO Keith McCormack said of Ian's induction: "It's a proud day for Today FM when one of our most iconic presenters is recognised within the industry for his contribution to the world of broadcasting. Ian represents the very best of what Today FM is as a station. Ian every day wakes up the nation with the same energy and sense of fun that listeners have come to love him for. He is the ultimate broadcasting professional, and has set the bar in Ireland for those to follow for many years. Ian is held in the highest regard by his Today FM colleagues and it is no surprise to us he has been inducted into The Hall of Fame. On behalf of all of his colleagues and friends in Today FM, I congratulate Ian Dempsey on this well deserved accolade."
Dave Fanning
Dave Fanning loves Radio! Known as a fast talker, he hosts The Dave Fanning Show on RTÉ 2fm. Bands flock to him for interviews and radio plays and his unique interviewing has drawn the cream of the crop to his studio over the years including David Bowie, Mick Jagger and U2.
Head of RTÉ 2fm, Dan Healy, said: "Dave Fanning is a pioneer – the great voice of music and popular culture in Ireland. Dave leads and the rest of us follow. I am thrilled for Dave and his family for this well-deserved honour."
Speaking about the new inductees Chairman of the PPI Radio Awards committee, Sean Murtagh said: "I would like to congratulate all of today's PPI Radio Awards Hall of Fame inductees. Their stellar work in Irish radio entitles them to take their place alongside all the "greats" who have previously received this accolade."
BAI Chief Executive Michael O'Keeffe commented: "The 2016 inductees into the PPI Hall of Fame have all made an exceptional contribution to radio in Ireland. We are delighted to again host the award ceremony and to welcome the Hall of Fame recipients and their families to the BAI in order to celebrate the occasion. The BAI would like to sincerely congratulate all the recipients and to acknowledge their dedication and commitment to radio in Ireland."
The PPI Radio Awards will take place on Friday 7th October 2016 where 36 category winners in the fields of Music, Sport, News and Current Affairs will be revealed.


If you liked this story, we can email you more radio news and alerts. Just fill in the form below.