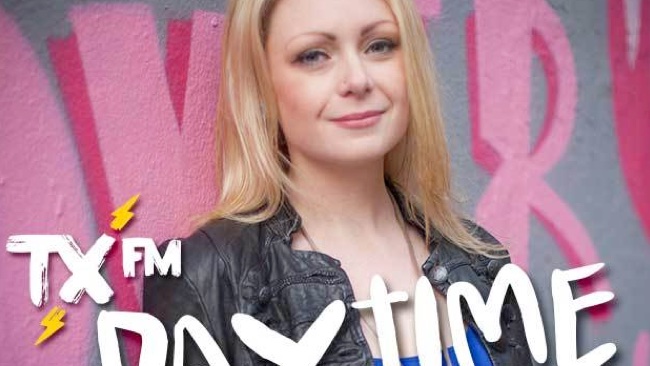 Claire gives an emotial farewell on Dublin's TXFM
It's been an emotional day of broadcasting so far, with Daytime presenter Claire Beck breaking down in tears when saying goodbye.
Her final song, she says, was very fitting, Together in electric dream by Philip Oakey & Giorgio Moroder.
Social media is already full of messages of grief for the Dublin station, on today, its final day.
TXFM launched full time in 2006 as Phantom 105.2 before being rebranded in 2014 in a bid to boost ratings and profits. But in March this year, owners decided to announce the closure of the station before the end of the year.
Twitter is full of message for the team at the station, resulting in #TXFM being the top trend in Dublin. Stable-mate Today FM ran a feature on the station's final day.
Here are some of the messages so far today:
A bloody travesty #TXFM #TXFMDublin pic.twitter.com/O5KpYS2437

— Ian McLoughlin (@ianmcl17) October 26, 2016
Heartfelt thanks to @KiiimBuckley @suskeogh and @sineadspain for the lovely #TXFM tribute on @TodayFMNews

— Joe Donnelly (@kildarejoe) October 26, 2016
Very emotional seeing this appear in the car on the last day of @TXFMDublin #txfm pic.twitter.com/xpYko8vMVa

— Alison Balfe (@Balfeeeeee) October 26, 2016
sad sad day. The best radio station ever. Thanks for everything #txfm https://t.co/lauNHxwNyo

— Alan Murphy (@AlMurphy79) October 26, 2016
Very sad about @TXFMDublin shutting down tomorrow.

I loved the music they played. #TXFM ❤

— Luke – 98FM (@FaolainLuke) October 25, 2016
@TXFMDublin gonna miss you like crazy! You were #1 on my 'Best Things about living in Dublin' list ever since I moved here. #TXFM

— Katik Novakova (@KatikNov) October 26, 2016
Gonna miss these kids on air! @PaulLynskey1052 @johnnypcullen #TXFM #Parklife pic.twitter.com/LfnZjqvhH2

— Shelly Gray (@ShellyGray100) October 23, 2016


If you liked this story, we can email you more radio news and alerts. Just fill in the form below.