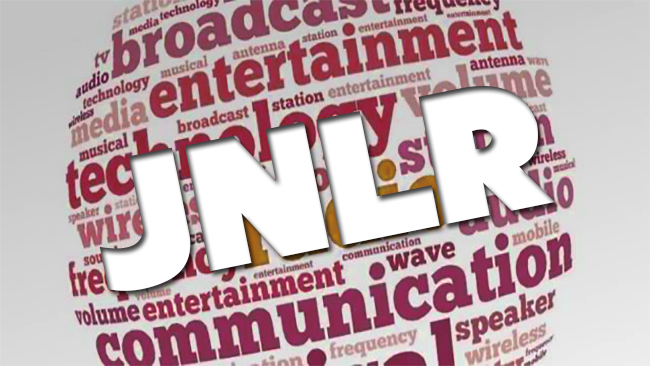 The numbers are in, the data has been calculated, and here are some of the biggest facts from the latest JNLR results!
Observations:
Almost 3 million people tune into Irish radio everyday
Daily total reach for National radio listening has increased by 12,000
46% of radio listeners are solus listeners, which show huge levels of loyalty to their favourite station
RTÉ Radio 1 continues to be the only station in Ireland with a weekly reach of over 1 million listeners
Ryan Tubridy now has 323,000 listeners at 9am, up 9,000 year-on-year
Increases for Morning Ireland (4,000) and Today with Sean O'Rourke (7,000) this book
Almost all the programmes on 2fm have seen a gain in audience this time – with Breakfast Republic going up by 9,000 to 154,000 listeners this quarter, but down 27,000 year-on-year
RTÉ 2FM's share climbs to 6% on Weekdays
The Nicky Byrne Show with Jenny Greene steady b-o-b with 131,000 listeners
RTÉ lyric fm's weekday market share holds steady, while weekends see some increase in share
Marty in the Morning gains 5,000 b-on-b and 2,000 y-o-y to 49,000
The John Kelly Ensemble gains 2,000 y-o-y to 32,000
The Ian Dempsey Breakfast Show has lost 6,000 listeners but remains the biggest commercial radio breakfast show with 167,000 listeners
In the Today FM drivetime slot, The Last Word with Matt Cooper now has an audience of 132,000. This leaves The Last Word 2,000 ahead of its nearest rival on Newstalk.
Q102 has gained an extra 11,000 listeners this book
Dermot & Dave, who moved to a new mid morning show in January 2017 also performed well in their former lunchtime slot (12-2.30pm) with an increase of 2,000
Fergal D'Arcy's afternoon audience at Today FM increased 6,000 to 103,000
The Sun is headlining that Women are the big losers this time round – as Claire Byrne, Marian Finucane and Miriam O'Callaghan are all down
Local radio continues to be a strong performer in the local radio markets across
the country – in many areas reaching more than 40% of the local adult
population daily.
76% of 15-34's tune into the radio on a daily basis and radio accounts for 73.1% of their time spent listening to audio
The average listening time per listener is over 4 hours per day
A total of c16,880 people were interviewed during the survey period
Quotes:
Jim Jennings, Managing Director, RTÉ Radio says: "The weekday schedule on RTÉ Radio 1 continues to grow its audience and maintain its position as the number one station for news, current affairs, entertainment, sport, arts and music. Each week, 37 per cent of the adult population tune in. With audience gains throughout the morning, this is a great result for Radio 1.
"On RTÉ lyric fm, it is encouraging to see the station maintain its market share and see Marty Whelan growing his audience in the morning.
"The increase in listenership on RTÉ 2FM is encouraging, particularly in the younger demographic.
"RTÉ offers a suite of radio stations, catering for all age groups and it is heartening to see the audience responding in huge numbers."
Chairperson of the Choose Radio group, which represents all of the radio stations sales houses, Gabrielle Cummins said, "Irish people have a unique relationship with radio and radio plays a vital role in every community around Ireland. Today's figures show that radio is consistently winning and retaining a majority share of the Irish audience each and every day."
Midwest Radio tweeted: "The JNLR figures are out and we've increased our listenership by 6%!! We are so thankful to all our listeners for your loyalty!"
Will Leahy at RTÉ tweeted: "Little press of the weekend #JNLR but I'm told our little show on Sunday night has increased another 8k in 3 mths. In a year, we are up 90%"
Is your station missing? Email news@radiotoday.ie right now!
Ireland's love affair with radio continues… #JNLR (via @IBIreland H/T @communicorpone) pic.twitter.com/dDfT60OQG5

— Jack Quann (@jqbilbao) February 2, 2017


If you liked this story, we can email you more radio news and alerts. Just fill in the form below.