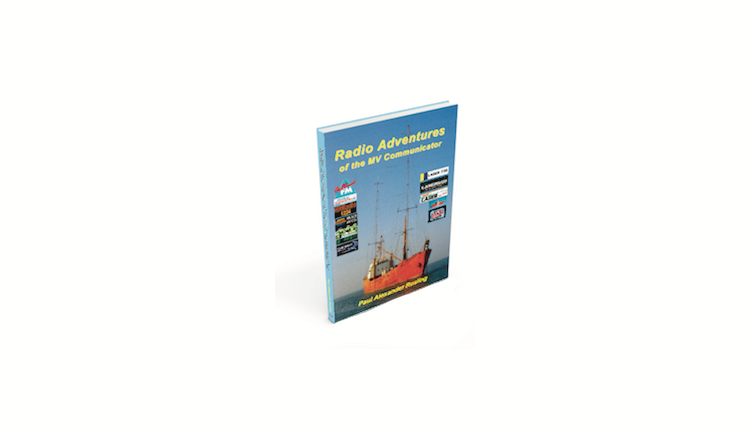 A new book has been published telling the story of the MV Communicator – the ship home to Laser 558 and 10 other radio stations.
Publisher Paul Rusling, who worked for several of the stations, told RadioToday about Radio Adventures of the Communicator: "It's a story with gangsters, crooks and fraudsters, a Government blockade on supplies, the dramas, an armed raid, 'middle of the night" boardings, take-overs and more. The heroes are the gallant crew of DJs and the brave bunch of engineers who kept the music and entertainment flowing against all odds while a few landlubbers coined in literally millions or pounds and guilders.
In the nineties, the ship broadcast under half a dozen different names to the Netherlands, fully licensed, and made more money than ever, but finally finished its days as a community radio station in Scotland where she became derelict and abandoned.
There are 21 chapters, some of which focus on "An Irishman's Toy", "Laser 558 – the launch", "Veronica Hit Radio", and "The Super Station".
For more information and to buy your copy, see WorldofRadio.co.uk


If you liked this story, we can email you more radio news and alerts. Just fill in the form below.