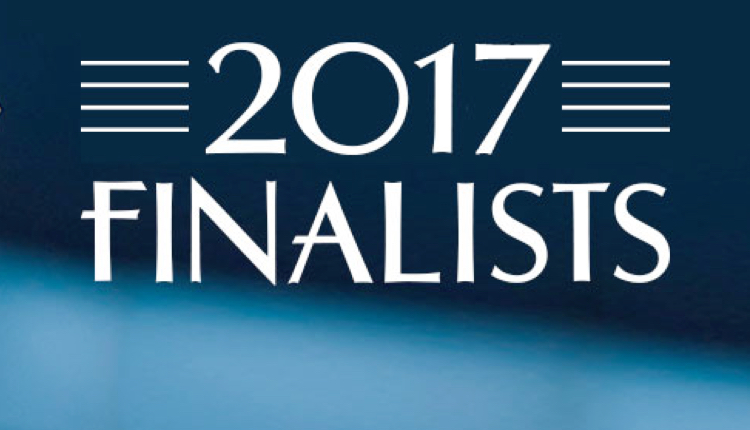 RTÉ dominates New York Radio Awards shortlist
RTÉ has received 43 out of the 47 nominations in the New York Radio Awards handed out in Ireland.
Classic Hits 4FM and Newstalk are the only other stations making the shortlist – three for Newstalk and one for Classic Hits 4FM.
RTÉ is up for Best Online Station with RTÉjr Radio, Best Writing for a number of documentaries and Best Special Event for The Book Show.
Classic Hits 4FM's nomination is for Best Regularly Scheduled Talk Programme with The Niall Boylan Show, whilst Newstalk is shortlisted for a number of documentaries.
The winners will be announced in New York at an awards gala on Monday evening, June 19, 2017.
See all the nominations below:
| | | | |
| --- | --- | --- | --- |
| Best Comedy Special | Surviving Ireland | RTE Radio 1 | |
| Best Director | Chopped Liver by Fergal McElherron, Directed by Gorretti Slavin | RTE Radio 1 | |
| Best Director | I Seek Refuge | RTE Radio 1 | |
| Best Drama Special | Harder Faster More by Tracy Martin | RTE Radio 1 | |
| Best Drama Special | Flight Risk by Kevin Brew with Ellie Kisyombe | RTE Radio 1 | |
| Best Human Interest Story | | RTE Radio Dublin | |
| Best Investigative Reporting | The Strand | RTE Radio Dublin | |
| Best Narration | Bruno The Chimpanzee | RTÉ Radio 1 | |
| Best Narration – Ensemble | A Portrait of the Artist as a Young Man | Athena Media | RTÉ |
| Best Online Drama Program | Snow Falls and so do We | Green-Ember-Arts | RTÉ |
| Best Online Radio | RTEjr Radio | RTE | |
| Best Performance by an Actor | A Matter of Modesty by Anne Marie Kennedy with Eamon Morrissey | RTE Radio 1 | |
| Best Regularly Scheduled Drama Program | A Matter of Modesty by Anne Marie Kennedy | RTE Radio 1 | |
| Best Regularly Scheduled Talk Program | The Niall Boylan Show | Classic Hits 4FM | |
| Best Special Event | Culture Night 2016 | The Book Show | RTÉ |
| Best Special Event | RTÉ lyric fm: The Lyric Concert with Paul Herriott | RTÉ lyric fm | |
| Best Special Event | Mean Time | RTE lyric fm | |
| Best Writing | Longing Lasts Longer by Penny Arcade | RTE Radio 1 | |
| Best Writing | Surviving Ireland | RTE Radio 1 | |
| Best Writing | I Seek Refuge | RTE Radio 1 | |
| Biography/Profiles | Vocal Chords: Paul Brady and Iarla Ó Lionáird in Conversation | RTÉ lyric fm/The Lyric Feature | |
| Biography/Profiles | Roger Casement's 'Apocalypse Now' | RTE Radio Dublin | |
| Community Service | Kicking The Bucket | RTE Radio Dublin | |
| Culture & The Arts | Wilde Stories | Athena Media | RTÉ |
| Culture & The Arts | Mrs Findlay's Broadwood Square Piano | RTÉ lyric fm/The Lyric Feature | |
| Culture & The Arts | If the Stick Dances | RTE Lyric fm / The Lyric Feature | |
| Culture & The Arts | Peadar Mercier | RTÉ Radio 1 | |
| Culture & The Arts | Aidan Higgins: The Reach of Words | RTE Radio Dublin | |
| Current Affairs | Anatomy of an Irish Serial Killer | RTE Radio Dublin | |
| Health/Medical | High Heels And Horses | RTÉ Radio 1 | |
| Heroes | No Roses Round My Cottage | Audio Portraits Limited | Newstalk |
| Heroes | The Space Between Skeleton and Skin | Futureproof | Newstalk |
| Heroes | John Beckett, the Man and his Music | RTÉ lyric fm/The Lyric Feature | |
| Heroes | Mayo Boy, Vietnam Hero | RTÉ Radio 1 | |
| History | Auschwitz – An Echo Trapped Forever | RTE Radio 1 | |
| History | Ireland's National Anthems | RTE lyric fm | |
| History | Ireland's Secret Hangman | RTÉ Radio 1 | |
| History | Waterford, Wimbledon, Monaco, Murder | RTE Radio Dublin | |
| Human Relations | No time to lose | RTÉ Radio 1 | |
| Magazine Format | Christmas Day 2016 | The Book Show | RTÉ |
| National Or International Affairs | Cairo Cellmates | RTÉ Radio 1 | |
| Personal Lives | The Siege Of Sarajevo | RTÉ Voices by Evelyn McClafferty | |
| Profiles/Community Portraits | Ireland 2016: As It Lives & Breathes | RTE lyric fm / Classic Drive | |
| Profiles/Community Portraits | Sinking at Hangman's Point | RTÉ Radio 1 | |
| Science & Technology | The Space Between Skeleton and Skin | Newstalk fm | |
| Social Issues | We Decide Who Lives Or Dies | RTE Radio Dublin | |
| Sports & Recreation | Bolt and my Belgian Blue | RTÉ Radio 1 | |


If you liked this story, we can email you more radio news from Ireland and the UK each weekday afternoon direct to your inbox. Just add your details below for "24 Hours in Radio - UK and Ireland":