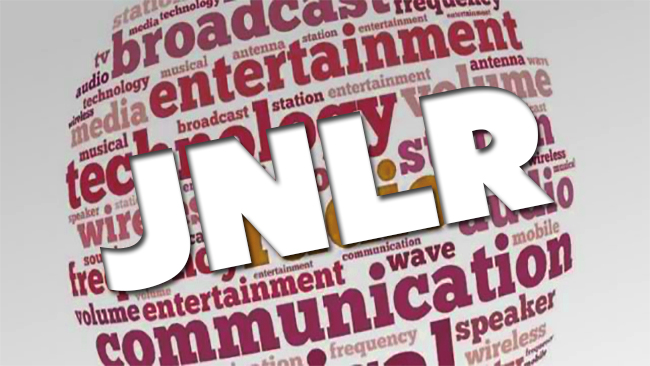 In our regular ratings round-up, we look at how the independent stations are doing, along with RTE's national services.
JNLR May 2019 – the facts
82% of people in Ireland listened to the radio yesterday
On average, they spend more than 4 hours with radio every day
When it comes to any audio listening in Ireland, live radio rules with 85%. This compares to 7.8% of owned music, 1.1% to podcasts and 5.6% to Spotify
Radio also dominates when compared with other media –53% of all adults in Ireland used Social Media yesterday and just 29% read a national newspaper last week
311,000 people in Ireland listened to radio via a radio station App and 58,000 listened via the
Irish Radioplayer in the last seven days
Irish radio's strong on-air performance is complemented across its digital platforms with over 10.8 million social connections
Around the stations
Starting in Cork, Red FM is thanking listeners for making it the number one radio station in Cork once again.
We've taken over Cork! Thank you to our listeners for making us the number one station in Cork once again! #JNLR #ChooseRadio pic.twitter.com/U5Iu7IRl0q

— Cork's RedFM (@CorksRedFM) August 1, 2019
Across town, 96fm boss Kieran McGeary is celebrating that KC & Ross in the morning on 96FM is the most listened to breakfast show in Cork.
Absolutely ecstatic with today's listenership figures for @Corks96FM and @C103Cork Massive congrats to KC & Ross in the morning on 96FM for being the most listened to breakfast show in Cork (source: #JNLR Jan-Jun 2019) with 5k more listeners each day than their nearest rivals.

— Kieran McGeary (@kieranmcgeary) August 1, 2019
In Waterford, Beat has increased its weekly audience by 9,000 in the last twelve months. The regional station now has 158,000 people tuned in every week.
The station dominates radio listening for under 35 year-olds in the South East with 58,000 listening each day – that's more than 2FM (18,000), Today FM (16,000), Newstalk (6,000) and Radio 1 (6,000) combined!
Beat Breakfast presenter and Head of Station Sound Niall Power told RadioToday: "It's fantastic to see so many more people listening each week compared with this time last year. I'm particularly pleased to see increases in reach and share when it comes to 15-34 year-olds. There's so much competition now for young adults' time that it's brilliant to see radio being such a big part of their lives."
In Dublin, Today FM has recorded the highest market share (7.6%) for the station in two years, widening the gap with its nearest competitor. It has 446,000 25-44 year olds tuning in each week – 26,000 ahead of 2FM.
Ian Dempsey has an audience of 179,000 listeners tuning in from 7am every morning, a yearly increase of 12,000 listeners.
Dermot & Dave maintained their mid-morning audience of 163,000 in this book. In the afternoons, Fergal D'Arcy grew his listenership to 109,000 (+3,000 in the last quarter and 7,000 year-on-year).
At drive-time, Matt Cooper's The Last Word (4.30-7pm) has an audience of 151,000, which has grown by 10,000 listeners year-on-year.
Keith McCormack, CEO, Today FM said: "This is a hugely encouraging book for Today FM, given that our key focus of growing Market Share has come to fruition. This is two-year high for the station and we're only getting started.
"Today FM is the number 1 station in the increasingly competitive 25-44 year old market and reassuringly, we can see that they're listening to Today FM for longer, staying with us throughout the day. With a lot of exciting things ahead, namely our Electric Picnic Official Radio Station partnership and an exciting new schedule, we plan on widening that gap even further."
At Radio Nova, today's ratings show increases in all three key metrics. The station shows growth to 144,000 weekly and 72.000 daily listenership, with primetime market share increasing to 3.8%.
Nova's Kevin Branigan told RadioToday: "The latest figures show growth for us in all three key metrics, a significant achievement for any radio station. Dublin radio is a dog fight and we're delighted to be showing growth in such a competitive market."
A record performance from The Hard Shoulder with Ivan Yates has increased Newstalk's Market Share and put the station ahead of RTÉ 2FM. Ivan Yates' audience has increased 30,000 over the last year to reach 183,000, an all-time high for a Newstalk programme. It is now Ireland's biggest radio show outside of RTÉ.
Newstalk is the second most listened to station in Ireland with 414,000 listeners daily, more than RTÉ 2FM and Today FM. The station has also achieved an all-time high National Market Share figure of 6.9%, jumping ahead of RTÉ 2FM and is the Number 2 station in Dublin with a record high Market Share of 11.1 %. Newstalk has 750,000 listeners each week and in the commercially important 20-44 year old age group, Newstalk has overtaken RTÉ Radio 1 on Listened Yesterday for the first time.
Managing Editor of Newstalk, Patricia Monahan commented today; "We are delighted with the results announced today, placing us as the second most listened to station in the country, for the second results in a row. It is great to see the audience responding to our unique blend of opinion and analysis on everything from health and housing issues to the best blockbusters and Beaujolais.
"Ivan Yates and his team on The Hard Shoulder have seen significant audience growth, adding 30,000 listeners in the last year. It is also great to see our weekend schedule continuing to make gains."
In Limerick, Live 95 has maintained its market-leading position among listeners in the City and County with almost 100,000 listeners tuning-in every week, which equates to over 60% of the people of Limerick. This result follows the launch of the station's new logo and positioning.
"The power of radio really is amazing with over 80% of Limerick listeners tuning into a radio station every day of the week. At Live 95, we're delighted to play our part in contributing to the radio that local listeners enjoy and we're grateful that so many find a home with their local station. We've a really dedicated team here who work incredibly hard to deliver the best service to listeners and advertisers and I want to thank them for their dedication and commitment to the radio station", said Live 95's Station Director, Joe Nash
For RTÉ, 52% of all Adults 15+, are tuning in every week to RTÉ's radio services.
RTÉ Radio 1 continues to be the only radio station in the country with a weekly reach of over 1 million people, with 1,372,000 tuning in (+3,000 BOB). RTÉ Radio 1 has seen its adult market share increase from 21.8% to 22.1% (+.3pts) due to increases in the 35-54 audience.
RTÉ 2FM has a weekly reach figure of 839,000/22% of Adults 15+ while RTÉ lyric fm has 273,000 listeners on a weekly basis making a slight change in weekday market share, now 1.8% (+.1pts).
Choose Radio
"Radio stations are in the business of creating success stories", that's the message from Gabrielle Cummins, Chairperson of the Choose Radio Group.
The latest JNLR listenership figures released today show that Irish radio stations consistently deliver audiences of millions to advertisers and brands. Radio continues to be the audio medium of choice for people in Ireland with a massive 85% share of the audio market in Ireland. This compares with 7.8% own music, 5.6% Spotify and 1.1% podcasts.
"Every day, radio stations throughout the country work with businesses, advertising agencies, planners and marketing teams to create effective advertising campaigns which result in increased business for our advertisers. Businesses are realising that radio is a subtle and effective platform for reaching their target audience with an unrivalled ability to target and connect with people that no other medium can match. Any business who wants to build on its current strengths for future growth will no doubt have radio advertising in its plans" added Gabrielle.
"With a sample size of more than 16,000 people, the JNLR is the most robust research conducted in
Ireland. The latest JNLR figures released today confirm the popularity of radio in Ireland with 82% of
the population tuning in every day. This translates into weekday figures of 3.16 million listeners."
Let us know if we've missed your news – send your press release to news@radiotoday.ie


If you liked this story, we can email you more radio news and alerts. Just fill in the form below.