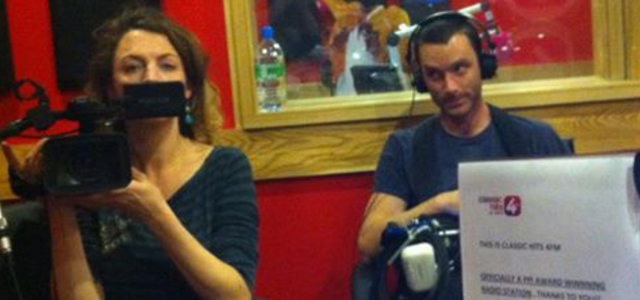 Out of the corner of our eye we noticed 4fm's overnight presenter Mike O 'Brien on our tellybox last night, so we caught up with him to find out more.
Tell us how you ended up on TV last night?
I was contacted by Tyrone Productions directly to see if I would be interested in taking part in an hour long documentary on people who work nights.
How much filming did they do?
They came in to the station one tuesday evening recently and pointed a camera at me while I was doing the show! A little unnerving to say the least!
When did it take place?
In March of this year.
Why 4fm?
Why not?!! The doc was about lateshift workers and as far as I'm aware 4fm are one of the only ones with a live presenter on overnight.
Will you be on again?
No plans to be on again.
Have you been recognised in the street yet?
Ive signed 2 autographs today. (No I haven't!!) My twitter feed and followers have grown since the programme though. @mikeobrien4fm
Tell us a filming secret!
They have a very small camera!!!


If you liked this story, we can email you more radio news and alerts. Just fill in the form below.