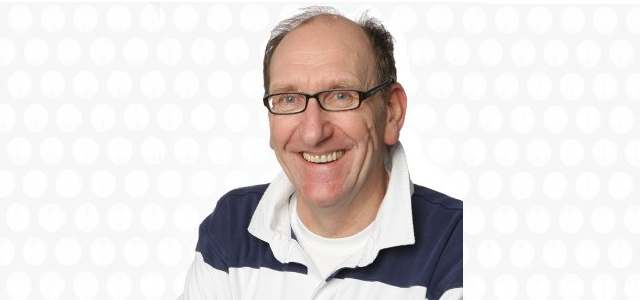 John Clarke has hosted Ireland's Biggest Jukebox show for the final time today.
The ending of the show is the latest in a long list of programmes getting moved or cut at the national station, as new boss Dan Healy makes his mark reinventing the station.
John says he's seen the signs and has decided to end the show. He also revealed on-air that he found out Will Leahy's drive show, which he produces, is being replaced after reading it on a press release.
Some of the links on his last show contained his true feelings about the state of the radio today, saying stations don't play music anymore, they just talk about celebrities and have comedians telling jokes.
"As you know from reports 2fm is moving in a rejuvenated direction and I wish them all the best in their endeavours but across the last couple of weeks on a daily basis listeners and staff alike are hearing about another change, another departure, another signing," John said on-air.
"But during the week I produce the drivetime show with Will Leahy but we found out via a press release that the show is being taken off the air – even though it was the number one music show for 15 to 34 (year olds) on the station," he continued.
John also told stories about how he wasn't allowed to play Bruce Springsteen on the drive show last year, at the time when the singer was playing five concerts in Ireland.
John said: "Now I've survived in this industry knowing when it's the right time to move. So the station evolves and so it should and I think my interest in music cannot be accommodated here so that's the simple and honest reason. I trust you understand, thanks for your concerns for the show, it's as much yours as mine."
He went on to have a dig at new signings by saying the only person playing music on the radio these days is Larry Gogan, as radio now is all about Kim Kardashian, comedians telling jokes and TV celebrities, and even last week I was listening to a music radio station and they spent 20 minutes talking about cleaning an oven".
Feedback from fans on the show's unofficial Facebook page are upset at the news. Some of the quotes include: "What a mess Dan Healy is making ! So sorry for John!", "That's a big shame!!! Thank you John for making so many Sundays a cheerful sing song sing along. What will you do next?" and "John please dont leave the building!!!"


If you liked this story, we can email you more radio news and alerts. Just fill in the form below.