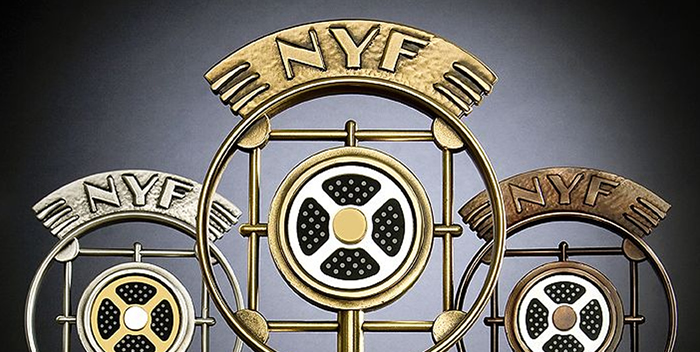 There are 38 prizes arriving in Ireland from New York as the winners of the New York Festivals International Radio Program Awards are announced.
Twenty-three of the thirty-eight go to direct to RTÉ, with the independent stations and producers picking up the rest, some of which are for programmes made on behalf of RTÉ.
Jim Jennings, MD of RTÉ Radio, said: "This year's awards from the New York Festivals are a vote of confidence in the quality of our programming on Radio 1. Once again, the Documentary on One unit has excelled, winning three individual gold awards. They are joined this year by independent company Athena Media, which has won two gold awards for the programmes Herosongs and the Dublin Lockout. RTÉ continues to be committed to producing quality crafted radio programming for all our stations schedules."
There are seven Gold winners – three for RTÉ, two for Athena Media (for RTÉ programmes) and one each for Ocean FM and Today FM. Athena Media also won a Silver and a Finalist Certificate making it the biggest indie winner in Ireland. FM104, Newstalk, Classic Hits 4fm and Clare FM also won awards.
Niall Boylan got a Finalist Certificate for Best Talk Show Host and is delighted to have won a New York Radio award for the third year in a row. He said: "It's an honour to have beaten competition from all over the world and it shows that Irish radio is world class. The fact that this is our third year winning is just fantastic and it reflects the success of the show here in Ireland".
Niall's producer Mike Hogan told RadioToday: "The Niall Boylan Show is the hardest working radio show in Ireland. We are dedicated to bringing top quality and fresh radio to Ireland and it's great to see this being recognised on a world stage."
In total, the 2014 GrandJury® awarded two Grand Awards, 50 Gold trophies, 57 Silver, 56 Bronze, and 97 Finalist Certificates submitted from 32 countries.
NYF Advisory Board & GrandJury® member, Michael Freedman, senior vice president and professor at University of Maryland University and 2012 Grand Award winner had this to say about this year's entries: "What a magnificent group of entries in this year's New York Festivals International Radio Awards competition! I was incredibly impressed with the time, effort, energy, intellect and enthusiasm that went into these programs. The resulting quality was superb in terms of both content and production value. A truly invigorating and even inspiring exercise as a judge and a wonderful reminder of the impact of radio on all platforms!"
See all the winners from all categories and countries here.


If you liked this story, we can email you more radio news and alerts. Just fill in the form below.