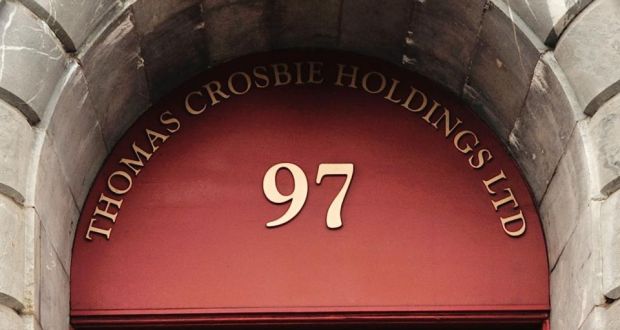 Landmark Media Investments, the company behind the several newspapers, as well as part owner of a number of local Irish radio stations, has recorded a loss of almost €700,000 in the first 11 months of its existence.
Accounts filed by Landmark show that the Irish Examiner owner carried over a bank loan of €19.5 million from Cork-based family media group Thomas Crosbie Holdings after that company went into receivership in 2013, with some €1.5 million due to be repaid this year, leaving it owing €18 million to the bank.
The directors say the company continues to receive the financial support of its main lender, AIB, with sufficient funding in place for the next 12 months of operation, while it's also supported by a €1 million loan from its parent company, Rinvery Ltd, which is majority owned by Tom Crosbie.
The group employed 420 people on average last year, a drop of almost 50% from the numbers on TCH's payroll at the peak of the economic boom. In April this year, it announced plans to cut a further 10 per cent of its workforce.
Apart from its newspaper holdings (the Irish Examiner and several local titles), Landmark has interests in Waterford based radio stations WLRFM and Beat 102-103 as well as Cork's Red FM.
The group's turnover arrived at €36.9 million for the period from the company's date of incorporation, February 6th, 2013, to December 29th of that year. A deficit of €2.8 million relating to the legacy TCH pension scheme will be reflected in the 2014 accounts.
Landmark directors say the group is "committed to all of its core brands", adding that "the protection and development of those brands is extremely important to the group." However, the directors' report accompanying the accounts lists "intense competition" among the principal risks facing the company, but says the group is "intent on maintaining and improving its share" of the markets in which it operates with "cost reduction and value for money" being promoted as "at the centre of the group's core strategy".
The group's web site remains "in progress" – a state it's been in for the past year and 9 months.


If you liked this story, we can email you more radio news and alerts. Just fill in the form below.