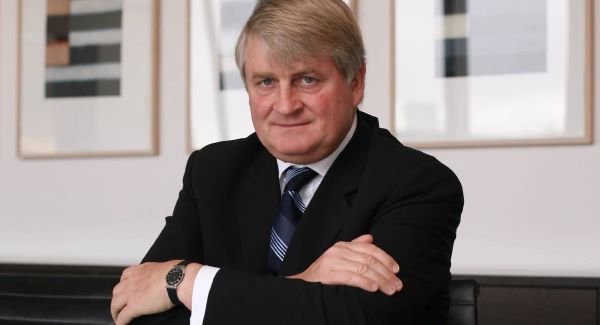 Large scale media ownership, such as that of Denis O'Brien, is to come under the spotlight when the Government introduce new guidelines on media mergers today.
The guidelines, which will apply across print, broadcast and online, say it is "undesirable" for one person or business to hold excessive influence and introduce a "public value" test for future consolidation in the industry, and also set out thresholds that specify how many shares or holdings are needed to be able to influence the "direction or policy […] with regard to news, current affairs or cultural content".
They say that "a holding or voting strength of more than 20 per cent […] will generally constitute a significant interest", while a 10 per cent share could also constitute a "significant interest" – which is defined as having "sufficient voting, financial or ownership strength" to influence direction or policy.
The new "public value test", described as the most important element of the guidelines, involves "a more thorough definition of media concentration than before" and deals specifically with cross media ownership.
"It is undesirable," it says "to allow any one media business or individual to hold excessive significant interests within a sector or particularly across different sectors of media businesses in the State."
The final rules will not apply retrospectively, so may not address recent concerns raised by the National Union of Journalists about the level of media ownership by Denis O'Brien, who is the biggest shareholder (29.9%) in Independent News and Media (INM) and the outright owner of Communicorp – the radio group that includes Today FM, Newstalk, 98FM and Spin, among others.
Currently the vast majority of radio stations in Ireland are owned by either state broadcaster RTÉ, Denis O'Brien's Communicorp or UTV. It's thought that recent media acquisitions might not have passed the new test.
The draft guidelines, which, will be published today by Minister for Communications Alex White, will set out how a media merger will be assessed. A public consultation process will be open until next month.


If you liked this story, we can email you more radio news and alerts. Just fill in the form below.