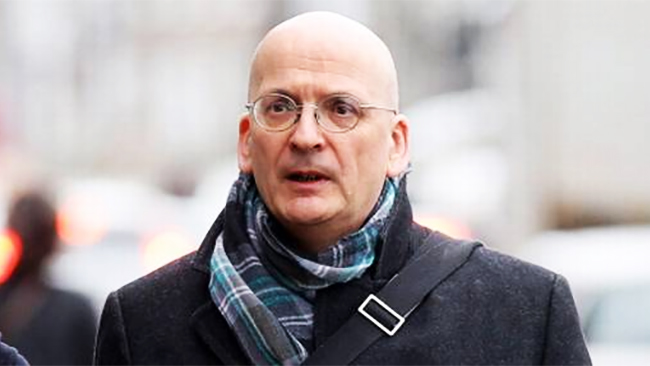 This Saturday 4 April, RTÉ Radio 1's The Book Show celebrates the work of Irish writer Roddy Doyle.
Born in Dublin, Doyle is one of Ireland's best-loved writers and the author of many critically acclaimed novels, short stories, a memoir, plays, screenplays and an accomplished writer of children's fiction. His work includes The Barrytown Trilogy and Paddy Clarke Ha Ha Ha, which won the 1993 Booker Prize. Last year he wrote footballer Roy Keane's second biography, The Second Half.
This year's "Dublin: One City One Book" choice is The Barrytown Trilogy; the books follow the Rabbitte family through unemployment, musical aspirations, unplanned pregnancy, football and Italia '90.
On this Saturday's Book Show, presenter Sinead Gleeson speaks to Doyle about the hectic 1990s, the decade that saw him write The Commitments, The Snapper and The Van and win the 1993 Booker Prize.
He says of these early days of writing and finding success: "I remember enjoying it, the fact that it was being read at all I thought was terrific, and the reaction to it – the two extremes. I remember Hotpress being a bit snooty about it, but then Elvis Costello wrote a piece in Hotpress saying that if you want to know what his career had been like in the early days you should read The Commitments! And that seemed to change people's minds a bit; nothing like a man called Elvis to change people's minds."
Although Roddy Doyle is known for his comic writing, throughout his books he also deals with serious issues such as rape, domestic violence, emigration, depression and illness. He talks about this tonal shift in the programme: "My take on life is that it can be terribly grim, it's comic as well, it's absurd in some ways. Why do you bother living when you're going to die at the end of it? It's the big philosophical issue. You may as well I suppose… The comic and the dark, they go side by side, I think one wouldn't exist without the other".
Roddy also speaks about writing Roy Keane's biography and how they communicated and met throughout the whole process: "[Roy] was very much involved in the whole thing, very, very precise, line-by-line, word-by-word, if he thought he was being unfair, if he thought he was being too fair, he'd want to think about what we can do to make this a bit clearer."
This show-length interview includes a contribution from actress Ger Ryan who speaks about playing the role of Paula Spencer in The Family. In addition, Liam Carney and Phelim Drew bring to life one of Roddy Doyle's renowned Two Pints dialogues exclusively for The Book Show. Roddy Doyle will also read The Commitments, The Snapper and The Van on The Book on One from 6th- 24th April at 11.10pm.


If you liked this story, we can email you more radio news and alerts. Just fill in the form below.