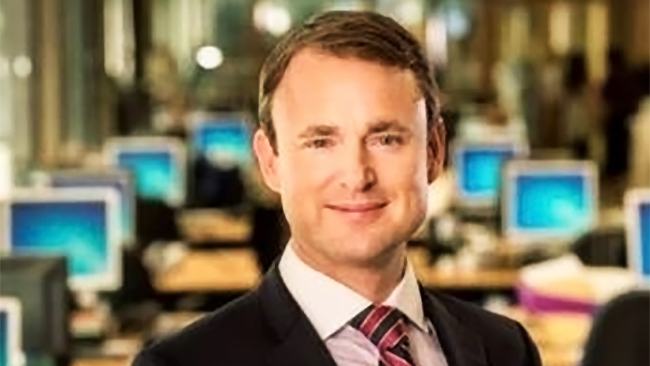 RTÉ Radio One news presenter Jonathan Clynch is set to dress as a woman at work, it has been reported.

The well-respected radio presenter will now be referred to on air as "Jonathan Rachel Clynch", after he told RTÉ staff this week that he identifies as 'gender fluid' and wants to take on the name 'Rachel' and dress as a woman sometimes.
He was due to appear on The Marian Finucane Show this (Saturday) morning, but pulled out when he saw the story revealed on the front of today's Irish Daily Star.
On the programme, Finucane said:
"After today's front page, Jonathan wants to speak about his decision on his own terms. He was to come in and talk to us here today about the whole thing and to explain it and how his life and that will be changed for the better for him now, but he only found out yesterday that this would be in the papers today."
Jonathan, 44, has worked at RTÉ for 16 years and will return to the station with the full support of the staff, following an official statement from the broadcaster which said:
"RTE, both as an employer and broadcaster, value the uniqueness of individuals and encourage diversity and equality. We are 100 per cent supportive of Jonathan Rachel who is a valued member of staff and a highly respected journalist."
Today's article in the Irish Daily Star revealed that an RTÉ source told the paper that Clynch has the full support of his friends, family and colleagues and that while he's aware that "this story may raise a few eyebrows", he "feels at this moment, it is time to be true to himself".
While Jonathan is said to have described himself as 'gender fluid', it's understood that he has no intention to pursue gender re-assignment as the source told the paper: "He is biologically male and intends to remain so" … "He is happy in his body."
Clynch is expected to tell his story on RTÉ radio, following his return from annual leave in the next few weeks.


If you liked this story, we can email you more radio news and alerts. Just fill in the form below.