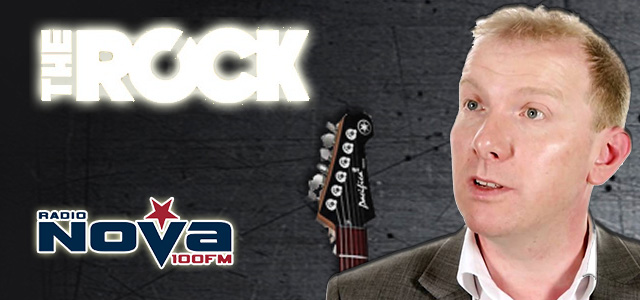 Classic rock service "The Rock" has begun broadcasting on FM to Cork, Limerick, Galway, Kilkenny and the North East of Ireland via a temporary license from the BAI, and will run weekdays until September 30th.

The pilot radio station, which is connected with Dublin-based broadcaster Radio Nova, will broadcast a mix of music from guitar-based artists such as Fleetwood Mac, The Police, The Rolling Stones, David Bowie and The Kinks as well as more contemporary acts such as the Kings of Leon, The Killers and The Foo Fighters – and will also feature news and lifestyle information aimed at 25-54 year olds.
The station – which is specifically not broadcasting to Radio Nova's Dublin commuter belt franchise area – can be heard on 106.7 FM in Cork, 105.5FM in Limerick, 89.5FM in Galway, 104.3FM in Kilkenny and 99.4FM across the North East (including Cavan, Monaghan, Louth and North Meath).
It can also be heard online at their web site, therock.ie
The broadcasting licence has been granted to Jazbury Ltd., and marks the second time that The Rock has obtained a temporary BAI licence as a multi-city station.
Radio Nova began broadcasting in 2010 and covers the Dublin commuter belt area of Dublin, Kildare, Meath & Wicklow. However, the station has made no secret of its desire to extend its coverage area around the country in recent times. Spokesperson, Kevin Branigan, said:
"We're delighted to get this temporary licence from the BAI and are grateful for the opportunity they've given us to broadcast. The considerable success of Radio NOVA in the Dublin commuter area shows that providing diversity in radio programming works. We're interested to see what demand there is for a rock music service in the rest of the country; there's nothing like this on air outside the Dublin commuter belt and it would certainly add to diversity for radio listeners in these areas. If feedback is positive, we'd like to make a case to the BAI to allow for it in their next licensing plan. Ultimately it will be their decision".


If you liked this story, we can email you more radio news and alerts. Just fill in the form below.