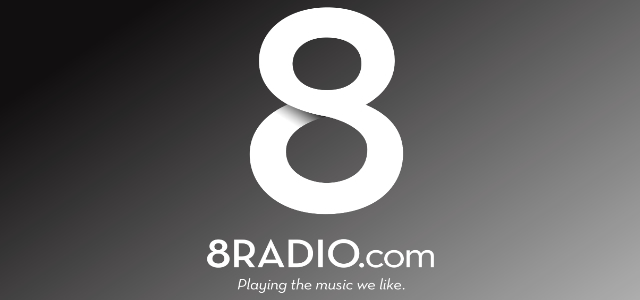 8Radio.com is back on FM this coming weekend & this time they coming bearing the gift of 'three-day weekends', for 6 weeks at least!

8Radio.com, the independently owned multi-genre music radio station, has announced it's second FM run of 2015 in Dublin, Cork, Limerick and Galway from Midnight on Friday October 16th.
Following 7 successful weekends of Broadcasting to Dublin, Cork, Limerick and Galway in June and July, 8Radio is back on FM and this time Fridays have been added to the broadcast schedule giving even more people the chance to sample the station on FM.
By broadcasting on FM, 8Radio.com believes there is an opportunity to further strengthen its audience and drive traffic towards its online presence. It is hoped that these temporary FM broadcasts will lead to the opportunity to progress 8Radio.com towards permanent operation using a business model designed to make the operation of independently owned niche radio stations financially viable while providing quality output.
8Radio.com is the brainchild of Simon Maher, a man who is no stranger to the Irish radio industry. Apart from his dayjob as a Lecturer in Media and Broadcasting at Ballyfermot College of Further Education, Simon was one of the founders and the public face of Phantom FM from its pirate roots in 1998 until its takeover in 2011.
Speaking ahead of the start of the Autumn FM launch of 8Radio.com, Managing Director Simon Maher said:
"It's very exciting to be going back on FM with 8Radio.com for another 6 weekends in Dublin, Cork, Limerick and Galway. As always, our aim is to put the excitement and human engagement back into music radio. We have built a brilliant team of more than 20 presenters and support staff, all of whom have a love of music and radio and we work to ensure that this passion and enthusiasm comes across on air. 8Radio.com has found a niche among music lovers and those who may not currently consume much, if any, traditional FM radio.
We realise that radio stations have to change with the times and that's why we have tailored our station to deliver something unique and compelling but also simple. There should be nothing revolutionary about playing The Frank & Walters followed by Jamie XX followed by Kate Bush on a Friday morning Breakfast show presented by two smart female presenters! We play the music we like and it's just the natural thing to do. No auditorium tests, no focus groups, just lovers of music listening to and sharing great music in the company of passionate and knowledgeable presenters."
8Radio.com say they have become the go to station to hear brand new alternative music, seldom heard rare gems and everything in between, for audiences who are "so often ignored by traditional radio stations".
Since its launch in spring 2013, 8Radio.com has broadcast online 7 days a week with specialist music programmes each weeknight evening and a full live schedule all weekend.
8Radio.com is brought to listeners through a variety of platforms, including live Internet streaming, bespoke Smartphone and Tablet Applications, and a temporary FM licence. From midnight on October 16th, 8Radio.com will broadcast live in Dublin (94.3FM), Cork (106.7FM), Limerick (105.5FM) and Galway (89.5FM) and will run every Friday, Saturday and Sunday until November 22nd 2015 as well as online 24/7.


If you liked this story, we can email you more radio news and alerts. Just fill in the form below.