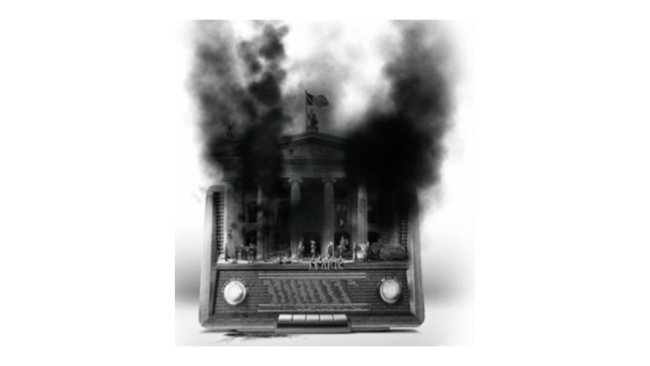 It was 100 years ago today that the first radio broadcast took place from Dublin, and stations across the Republic are marking the occasion on-air.
At 5.30pm – the exact time of the first morse code transmission on April 25th 1916 – IBI and RTÉ radio stations will come together to air a special feature on the birth of a nation, and the beginning of radio.
It's a 80 second morse code themed radio experience titled "The Sound of Sixteen" which imagines the battling sounds and dangerous atmosphere of the times.
Devised by Dublin based creative agency Boys and Girls (www.boysandgirls.ie), it also reprises the morse code message written by James Connolly and transmitted by Marconi operator David Burke.
And you too can recreate Ireland's first ever radio broadcast via a special website set up especially for the occasion – at thesoundofsixteen.ie
The first transmission was orchestrated by Joseph Mary Plunkett – an Irish nationalist, a poet, a journalist, a leader of the 1916 Easter Rising – and a wireless expert.
Plunkett recognised the power of radio, and planned to bypass British censorship, by obtaining wireless transmission apparatus and broadcasting the news of the rising to the world. Shortly after the rebels seized the GPO, Plunkett ordered a team of men to take possession of the Irish School of Wireless Telegraphy.
Their orders were clear – seize the building, get the transmitting apparatus into working order and tear down the enemy's wall of silence.
At 5:30pm, Easter Tuesday, Ireland's first radio broadcast; the proclamation of an Irish Republic was sent out on the ether:
"Irish Republic declared in Dublin today. Irish troops have captured city and are in full possession. Enemy cannot move in city. The whole country rising."
The transmissions made from the 4th floor of 10-11 Sackville St. (now O'Connell St.) lasted less than twenty-four hours, but by the time Ireland's first radio broadcast was off air, a nation had been born.
Niamh O'Shea, Sales Manager, RTE Radio said: "The first broadcast was the brainchild of one of the leaders of the Rising, Joseph Mary Plunkett, a wireless expert who recognised the power of radio. He was clearly a visionary because, from its initial start, radio has become a central and much loved part of the Irish experience. It informs our national discourse and is entertaining, engaging, inspiring and maybe sometimes infuriating. Rarely ignored, for many of us it's an always on background to our daily lives"
Lisa Ní Choisdealbha, Executive Director, IBI, said: "This commemorative radio experience reminds us of why radio is such a powerful medium in term of its reach and ability to tell a story in a highly distinctive manner. The inaugural broadcast was apparently heard by boats in the Atlantic, stations in Germany and even by Japanese fisherman. Heard within Ireland it was a credible way to connect the new Republic to the national and international community. That sensibility continues to this day – radio gives us access to innumerable memories and experiences, making us feel connected to fellow Irish citizens on a daily basis and to an even broader international community."
You can also hear the audio on our radio industry radio station, inRadio, at 5.30pm with Enda Caldwell.
100 yrs of Irish radio, the birth of a nation.tomorrow @530pm on @IBIreland&@rte radio stations #TheSoundofSixteen pic.twitter.com/rQuzkZUr1a

— IBIreland (@IBIreland) April 24, 2016


If you liked this story, we can email you more radio news and alerts. Just fill in the form below.