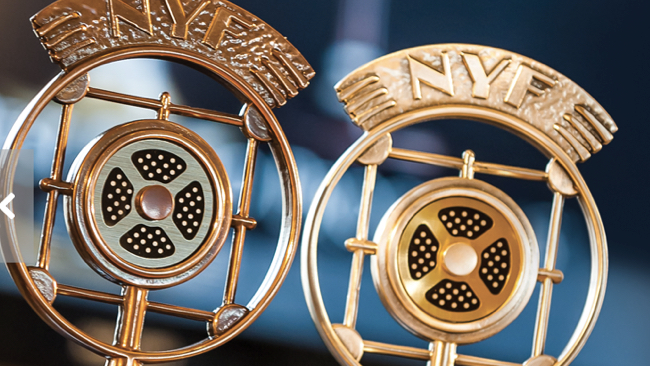 The finalists for the New York Festivals have been announced, with 27 of the 40 Irish nominees going to RTÉ.
Classic Hits 4FM is the only commercial radio station in Ireland to have been nominated – for its charity initiative – Mission 21 which was an on air challenge to raise €21,000 for the Down Syndrome Centre which actually went on to raise almost €40,000 for the charity.
Andy Matthews Programme Director says "We are delighted with the nomination and especially because it was Mission 21. This is just another acknowledgement for the hard work they do which we as a team were just so lucky to have been able to help out with."
All the nominees are listed below, and the winners will be announced at the Awards Gala on Monday, June 20, 2016, at the Manhattan Penthouse, New York City.
| | | |
| --- | --- | --- |
| CATEGORY | TITLE | ENTRANT |
| Best Children/Young Adult Program | CAKE Culture and Arts for Kids and Everyone | RTE Radio Dublin |
| Best Classical Format | Liz Nolan's Lyric Notes | RTE lyric fm |
| Best Director | My Name is Saoirse | RTE Radio 1 |
| Best Drama Special | William Melville: Eve of War | Henchman Productions |
| Best Drama Special | The Playboy of the Western World – A Musical for Radio | RTE Radio 1 |
| Best Drama Special | The Dead | RTE Radio 1 |
| Best Drama Special | 12 Stones in the Water | RTE Radio 1 |
| Best Innovation | The Feed | RTÉ Radio 1 Extra |
| Best Music/Personality Show | Marty In The Morning | RTE lyric fm |
| Best Performance by an Actor | Deep by Raymond Scannell | RTE Radio 1 |
| Best Regularly Scheduled Music Program | The Friday Concert – Bryn Terfel and the RTE Concert Orchestra | RTE lyric fm |
| Best Sound | Ghostbike by Elizabeth O'Neill | RTE Radio 1 |
| Best Special Event | Women & Words | The Book Show |
| Best Writing | 12 Stones in the Water | RTE Radio 1 |
| Best Writing | RTE Soundlab – Drama on One – Kia Sponsorship | RTE Radio Dublin |
| Biography/Profiles | Father Hood: The Holy Man and the Heist | Eoin Brennan |
| Biography/Profiles | Digitising Rita | RTE Lyric fm |
| Biography/Profiles | An Open Verdict | RTÉ Radio 1 |
| Biography/Profiles | Mick Meaney – Buried Alive | RTÉ Radio 1 |
| Climate Change & Sustainability | Bright Sparks: An Atmosphere for Change | Athena Media Ltd. |
| Community Service | Mission 21 | Classic Hits 4FM |
| Culture & The Arts | The Lyric Feature -Dick Farrelly, A Quiet Man | RTE Lyric fm |
| Educational | The Moon is an Orange Triangle – part 2 – Teenagers | Real Films |
| Health/Medical | Through the Kilimanjaro Keyhole | RTÉ Radio 1 |
| History | The Kinder Letters | Athena Media |
| History | The Anaconda Road Massacre | RTÉ Radio 1 |
| History | The Brits, The Blitz and The Bedwarmer | RTÉ Radio 1 |
| Human Relations | After The Music – The Daughters' Story | RTÉ Radio 1 |
| Music | Vocal Chords: The Odyssey of the Voice with Iarla Ó'Lionáird | Athena Media Ltd. |
| National Or International Affairs | Summer in Somalia | Eoin Brennan |
| National Or International Affairs | Documentary on One: The Loophole | Sheena Madden |
| National Or International Affairs | Sand, Sea and Smugglers | RTÉ Radio 1 |
| Profiles/Community Portraits | The Sandhogs | Pavel Barter |
| Religious Programs | Life Matters – Prayer | Colette Kinsella |
| Social Issues | The Savage Bull | RTE Lyric fm |
| Social Issues | Documentary on One: The Loophole | Sheena Madden |
| Social Issues | Seven Years and Nine Months | RTÉ Radio 1 |
| Sound Art | Litany | RTE lyric fm |
| Sports & Recreation | My Uncle Jack | RTÉ Radio 1 |
| Station ID | RTE 2fm – Sound of the Nation | RTE Radio Dublin |


If you liked this story, we can email you more radio news from Ireland and the UK each weekday afternoon direct to your inbox. Just add your details below for "24 Hours in Radio - UK and Ireland":