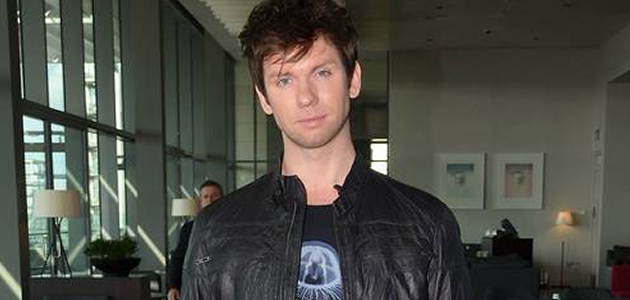 CEOL 2017 will be officially launched during the RTÉ 2FM Eoghan McDermott Show Verified Listener Party today in Dublin's Coppers Face Jacks.
The launch will have music from The Blizzards and DJ John Gibbons who will perform the night.
Eoghan McDermott: "The response to CEOL 2017 has been amazing and so exciting. It's exciting because we can see that people really want to listen to music as Gaeilge. We have been inundated with emails and texts to our show on 2FM from people looking to get their hands on a copy of CEOL 2017 – which is great! Children, adults, teenagers, people with Irish, people with only a few words and lots of people from overseas have been in touch saying how much they love the songs. We wanted, therefore, to mark the launch of the cd CEOL 2017 with its official launch at our Verified Listener Party in Coppers! Maybe Coppers will even add the songs from the CEOL 2017 album to their playlist!"
Niamh Ní Chróinín, Bainisteoir Raidió Rí-Rá: "We were delighted to have Eoghan McDermott and RTÉ 2FM on board again for the CEOL 2017 cd. Every year the CEOL CD's are going from strength to strength and that will only continue! We have 50,000 copies of CEOL 2017 to give out this year. Every primary school in the country was sent a copy and all post-primary schools will be receiving a copy in September. Gaeltacht summer courses will all get a copy as well as third level Cumann Gaelach societies. What has stood out to me is the increasing number of parents looking for a copy of the CEOL CD to help their children improve their Gaeilge. We put together a lyric video for every song on CEOL 2017 and the songs have been listened to hundreds of thousands of times. If you haven't been lucky enough to get yourself a copy yet you can have a listen to all the songs at cnag.ie/ceol"
The full line-up of the artists on the CEOL album include Picture This, The Blizzards, Walking On Cars, Gavin James, Matt Simons, Delorentos, Gabrielle Aplin, Seo Linn, The Coronas, Heathers, IMLÉ and Tine.


If you liked this story, we can email you more radio news and alerts. Just fill in the form below.