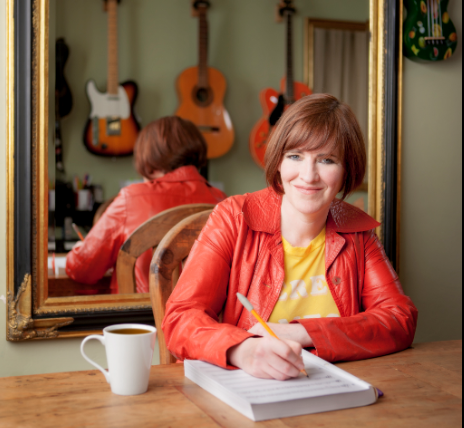 The Irish Music Rights Organisation has appointed singer/songwriter Eleanor McEvoy to the position of Chairperson.
McEvoy replaces composer and saxophonist Keith Donald, who has held the position since 2008.
Eleanor McEvoy achieved star status in Ireland in 1992 when her song "A Woman's Heart" inspired the title for, and appeared on, the A Woman's Heart anthology album. It has since gone on to become the best-selling album in Irish history.
On her appointment Eleanor has commented: "It's a great honour and privilege to be elected as chairman of IMRO. Over the last number of years, technological changes have seen some wonderful opportunities for music creators, but sadly the threat to copyright has never been more severe. This is, without a doubt, one of the most challenging times in our industry, but I am looking forward to working closely with our board, CEO Victor Finn and management team to face the challenges that lie ahead and to ensure that the use of our member's works are fairly compensated."
Eleanor graduated from Trinity College Dublin with an honours degree in music and was accepted to the National Symphony Orchestra of Ireland as a violinist. She worked with the symphony for five years before she finally took the plunge and left the classical world behind to concentrate on her real passion—songwriting. She released her eponymous debut on Geffen records followed with tours in the USA, Europe and the Far East. She moved to Columbia Records in New York for her second album "What's Following Me?" "Precious Little", the first single, was a top ten radio hit in the US.
Eleanor's work spans thirteen albums, fifty singles, and appearances on numerous compilation albums. She has also had numerous cover versions of her songs by performers such as Emmylou Harris, Mary Black, Phil Coulter, Mary Coughlan, Bella Hardy, (BBC folk singer of the year) Eliza Carthy, Derek Ryan and Jack L Her songs have been used in many TV and film soundracks including "All I Have" which featured in the HBO cult series "Six Feet Under.", "A Glass Unkissed" which was featured in ABC's "Clueless" and "Whisper A Prayer to the Moon" which was featured in the Pearce Brosnan film "The Nephew"
In 2016, Eleanor was appointed to the board of the National Concert Hall.
Her latest album "NAKED MUSIC", released in February 2016, is a collaboration with British painter Chris Gollon. It was launched in Gallery Different in London, where "Naked Music – The Exhibition" ran for three weeks, featuring twenty five Gollon paintings inspired by the songs on Naked Music. The exhibition began the "Naked Live…" tour which ran throughout 2016 and 2017 with shows in Ireland, England, Wales, Spain, Germany, Australia, USA and Scotland. In September 2016 Eleanor put out her first ever songbook "Naked Music – The Songbook". Published by Hot Press
This led to a new collaboration "GIMME SOME WINE" which featured 23 new Gollon paintings all on the theme of Eleanor's song of the same name. This exhibition opened in Monmouth in Wales in April 2017 and ran for eight weeks. This was accompanied by a second UK tour in May 2017
Her new album "The Thomas Moore Project" will be released in August 2017 and features 21st century adaptations of the songs of the 18th/19th century Irish poet.
IMRO is governed by a Board of Directors comprising 15 non-executive directors. Seven of the directors are writer members and five are publisher members, all of whom are directly elected by the membership. In addition, there are three external directors on the Board.
External Directors are not members of IMRO and they are appointed by the Board on the basis of the particular expertise and skills they can bring to the workings of the Board.


If you liked this story, we can email you more radio news and alerts. Just fill in the form below.