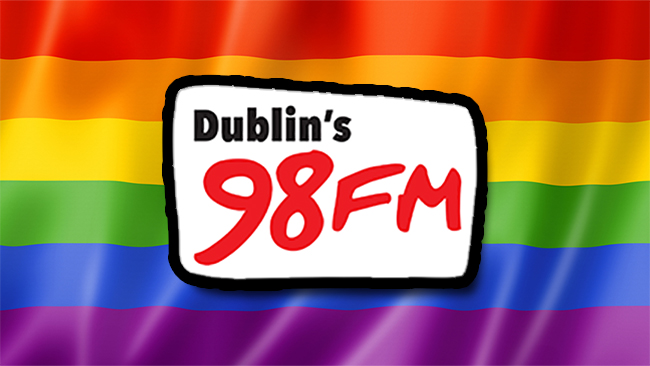 98FM has issued an apology after conducting a tweet poll surrounding Conor McGregor's use of a homophobic word.
The tweet, which has since been deleted, said: "Conor McGregor's in trouble for using the word FAGGOT. He's been accused of being homophobic. Is it anti-gay to use that word?"
McGregor was caught on camera repeatedly using the word in conversation with UFC fighter Artem Lobov on Saturday night, following Lobov's defeat to featherweight Andre Fili in Gdansk.
98FM says the poll was in reaction to a debate which was on-air at the time but says it was never the intention to cause upset.
The statement in full can be seen below:
Last Monday (23/10/2017), the Dublin Talks show on 98FM discussed a news story which developed over the weekend regarding Conor McGregor. The topic surrounded the use of a word that is offensive, particularly to those in the LGBT+ community.
Following on from this incident, a debate developed in the public domain on whether the word used by Conor McGregor was meant in an offensive way or not.
The Dublin Talks team debated this topic on-air, during which members of the LGBT+ community took part in the programme. The topic was balanced and contained a wide variety of opinions on the matter.
As part of the debate, the show put a poll on Twitter to gauge public opinion on this matter.
It is important to point out this poll was in the context of the debate which was happening on-air at the time on whether Conor McGregor was homophobic by using this particular word.
During the on-air topic we heard from many LGBT+ people who explained how this word affected them & others, and the impact such words can have to a person's well-being. We also heard from other listeners who felt the reaction to this word was over-the-top, in the context of the leaked Conor McGregor video.
At 98FM, we absolutely agree this word is an offensive & derogatory term and it was never our intention to cause upset.
The Dublin Talks show discuss various topics daily and try, where possible, to get all views.
We use Twitter, text, Whatsapp and other social platforms to engage with our audience and find polls to be useful.
However, the wording of the tweet to support the on-air debate on this occasion was wrong and for this we are sorry.
Talking about these topics and words should not, and does not imply any support for their use.
The entire team at 98FM are supporters & friends of the LGBT+ community in Dublin & beyond and are proud to be partners of Dublin Pride 2017 and other community events.
We will be putting plans in place to team up with Dublin LGBT+ Pride to do training in the area of diversity.


If you liked this story, we can email you more radio news and alerts. Just fill in the form below.