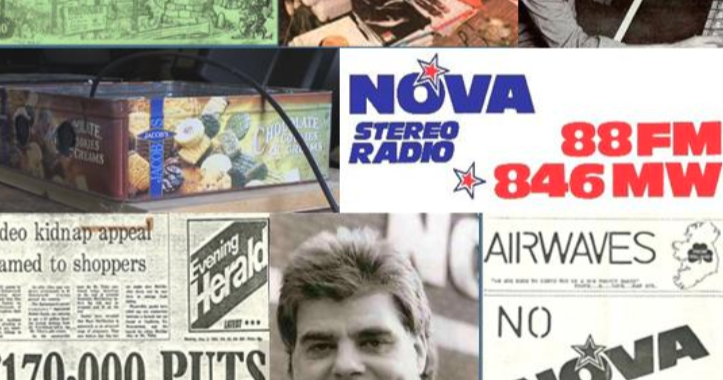 The travelling pirate radio celebration exhibition will arrive in The Granary Library, Limerick tomorrow, Tuesday August 7th and run until August 30th 2018.
Exhibitions have already taken place in Dublin, Wicklow, Waterford City and Dungarvan, to commemorate the introduction of 1988 Wireless Telegraphy Act which closed the vast majority of the popular pirate radio stations across Ireland on air at that time.
Pirate radio has produced many of today's most popular broadcasters including Bryan Dobson, Mark Cagney, Ray D'Arcy, Dave Fanning and Trevor Welsh. A group of enthusiastic volunteers and anoraks have gathered a large collection of memorabilia to be preserved and displayed.
The Limerick memorabilia will include car stickers, mugs, rate cards, QSL cards, photographs, magazines, newspaper clippings and audio excerpts from stations including RLWE, Big L, Raidio Luimni and RLO 105 to name but a few of the thirty plus pirate stations that operated in Limerick city and county. The history of pirate radio in Limerick dates back to the 1930s and at the exhibition you will be able to learn all about those early buccaneers. Also on display is a pirate radio transmitter built for the writer Pat McCabe's very own pirate station Radio Butty. Entry to the exhibition is free of charge during Library hours at the Granary.
The ultimate goal by planners is to create a permanent exhibition/museum and archive to save this unique part of Irish social history from loss and to provide an educational outlet for the students of the future to study this period of Irish broadcasting history.


If you liked this story, we can email you more radio news and alerts. Just fill in the form below.