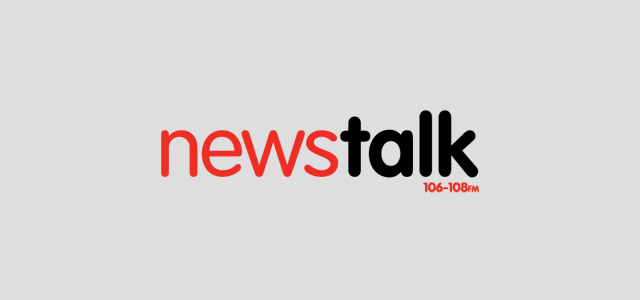 Newstalk to air documentary about radio
The latest documentary from the Spring Documentary On Newstalk season is all about the radio.
To Radio with Love will air this Saturday 8th February at 7am, with a second chance to listen on Sunday 9th February at 6pm.
The show is a Curious Broadcast production made with the support of the Broadcasting Authority of Ireland, and asks people what their earliest memories of listening to the radio are.
"Does the sound of a familiar signature tune conjure up memories of scrambling to get ready for school on a frosty morning? Or do you remember hiding your radio under the bed covers as you scan the airwaves for the latest hits?"
To Radio With Love is a radio documentary which consists of a series of audio letters, written and then read out over the air by a group of individuals ranging from radio presenters, development workers, and slum radio practitioners, to civil rights activists, artists and a poet. These audio letters tell the story of how radio helps build communities, gives a voice to local people, and shapes modern culture.
A soundtrack of iconic radio broadcasts from around the globe accompanies the letters. The contributors on To Radio With Love are Joe Duffy, Jane Rodgers, Keith Somerville, Rosemary Day, Pat Herbert, Tole Nyatta, Simon Maher, Theo Dorgan, Míchéal O'Muircheartaigh, Margaretta D'Arcy and Knut Aufferman.
Simon Maher, former Managing Director at Phantom FM comments: "Even now there is nothing like late night radio and the special bond that exists between presenter and listener after dark."
Radio One's Joe Duffy will also add his memories: "Each Saturday evening after our weekly bath myself and my five sibling would sit in a row all freshly buffed to light pink scented by lifebuoy soap and gaze up at the pilot radio, the wireless as we called it, in its eagle like nest, on its specially built and decorated shelf, awaiting the familiar music and the languorous tones of the presenter John Donovan as he with the aid of actors read listeners letters on the topics of the week."


If you liked this story, we can email you more radio news and alerts. Just fill in the form below.