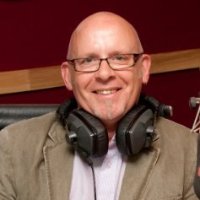 East Coast FM has a new Programme Director, Australian Mark Robinson, who'll join the team in Wicklow from July 21st.
He replaces former TVAM weather presenter and ex-Radio Nova PD Carol Dooley who has been in control of the output since March last year.
Mark has over 25 years experience as a PD in various markets in Australia, more recently working with a group of six stations in Northern Tasmania and at Sydney's Smooth FM. Mark is also an experienced presenter, copy writer & VO artist.
He's produced breakfast shows, current affairs shows, written two books, he has contributed to the website The Radio Ideas Bank, he's run media courses for Clare FM and the Dublin media centre and is a sports fanatic who podcasts a weekly show on cricket.
Mark also worked with Newstalk when it launched it's national service and has consulted with many radio stations around the globe.
Station chief Ciara O'Connor told RadioToday.ie: "I'm delighted we've secured someone of Mark's calibre to East Coast FM. His wealth of experience in radio will be of huge benefit to the station and I look forward to working with him on improving even further the sound of the station. We have enjoyed significant growth in our JNLR figures in recent times and I have no doubt that under Marks guidance we will continue to grow our listenership base".


If you liked this story, we can email you more radio news and alerts. Just fill in the form below.