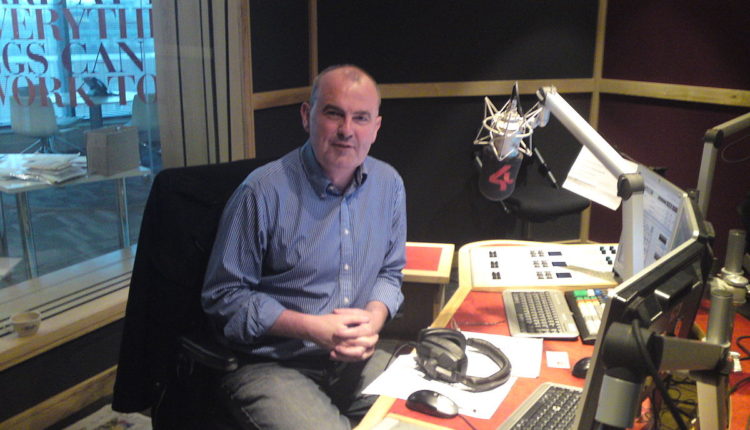 Gareth O'Callaghan is leaving Classic Hits in the coming weeks after being diagnosed with a very rare neurodegenerative disease.
In an email to his colleagues today, Gareth confirmed he has Multiple System Atrophy which is incurable and progressive.
Andy Matthews, Programme Director at Classic Hits confirmed the news to RadioToday: "Gareth's news came as a big shock to us here at Classic Hits, personally I had hoped that Gareth would continue to present some programmes but unfortunately, this is not to be. He has been a star performer and a listener favorite over the years and our thoughts and continued support go with him."
Plans for a replacement for Gareth are well advanced with temporary schedule changes come into place from September 1.
Here's the email from Gareth in full:
Hi All,
Trust me, this is a very difficult email to write; and I've been struggling with it for days. Unfortunately I will be leaving you all at the end of the month. Time to call it a day.
As you probably know I spent some time in hospital in early June undergoing a lot of tests. I've known for quite a while that there was something wrong with me. I was feeling lousy and couldn't figure out just what was wrong.
To cut a long story short, I have been diagnosed with Multiple System Atrophy (MSA), a very rare neuro-degenerative disease that attacks and destroys the body's central nervous system. Sadly it is incurable and progressive. But to quote Tom Petty, I Won't Back Down. Time to do battle with this beast and fight it for as long as I can.
Therefore I've decided to finish up my radio career before this thing progresses any further, and concentrate on doing some of the things I've always wanted to do, and make a few happy memories for the future.
I've been blessed to have a job I've loved all my life. I've met so many amazing and inspiring people along the way – and they are my listeners! I've been privileged to be welcomed into their lives every day for more years than I can remember. We may never have met but I feel like we've known each other for so long.
I'll leave the radio with lots of great memories, and I'll keep talking about them hopefully for years to come.
Thank you to all of you for the chance to share some of that time with you. I won't be saying goodbye because there's no such thing. As the late great George Duke once sang in his song 'Sweet Baby', "it's never over, only set aside". Now that's a real classic hit.
We wish you well for the future Gareth from everyone here at RadioToday.


If you liked this story, we can email you more radio news and alerts. Just fill in the form below.