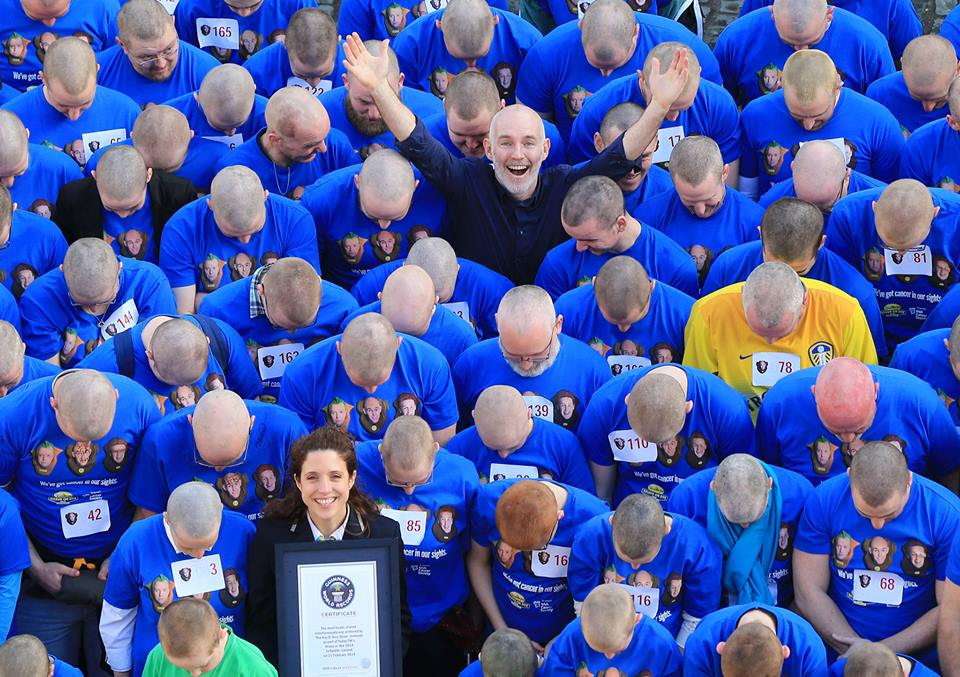 The Ray D'Arcy Show broke its fifth World Record for Today FM's Shave or Dye in the Mansion House in Dublin today.
179 heads and 179 shavers, recruited by the show, were gathered in The Round Room to undertake the record attempt.
Guinness World Record Adjudicator, Anna Orford, was in attendance to oversee the attempt. Ms Orford confirmed just after noon today, that the record for the Most Heads Shaved Simultaneously had been achieved live on the Ray D'Arcy Show with a new record of 179.
The station has been promoting the campaign on-air and today broadcast live from The Round Room and had Kool and the Gang's Celebration on hand when the results were announced.
This more than doubled the previous record of 77 which was achieved in New South Wales, Australia, on 4 May 2013.
Ahead of the record attempt both Ray D'Arcy and his producer Will Hanafin got their heads shaved in front of the audience of 500 gathered.
Singer and The Voice of Ireland mentor Bressie attended the event in support of the campaign. Listener Ciara Collins, from Passage West, Cork was hand-picked from the audience to shave his head. Ciara later took part in the Guinness World Record and had her head shaved too.
PJ Gallagher, Dermot Bannon, Keith Barry and actress Lauryn Canny, who plays Amber in the TV series 'Amber', also joined Ray on stage to shave listeners heads.
Ray announced on the show today that €250,000 has already been raised for the campaign to date this year, with thousands of events still to take place around the country. This brings the total for Today FM's Shave or Dye to €6.35 million since the fundraising campaign for the Irish Cancer Society began in 2010.
Previous records set on the Ray D'Arcy Show for Today FM's Shave or Dye include:-
2013: The biggest gathering of Mohicans – 257 heads
2012: The most heads dyed by one hairdresser in 24 hours – 62 heads
2011: The most heads shaved by 10 barbers in 1 hour – 315 heads
2010: The most heads shaved by 1 barber in 1 hour – 60 heads


If you liked this story, we can email you more radio news and alerts. Just fill in the form below.