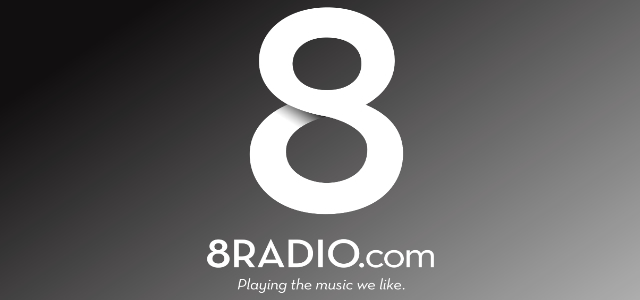 8Radio.com turns one this weekend and continues "Playing the music we like", set up by Phantom FM founder Simon Maher on March 30th 2013.
Simon departed Phantom after its takeover in 2011, when he began developing the 8Radio.com concept and in 2012 he was joined by two partners to plan the launch.
8Radio.com broadcasts online 24 hours a day via its webpage and bespoke Apps for iPhone and Android devices as well as via TuneIn radio and iTunes. In addition, 8Radio.com broadcast to Dublin, Cork and Limerick over 15 weekends in Summer 2013 under licence from the Broadcasting Authority of Ireland. During 2014, 8Radio.com will once more broadcast for 15 weekends on FM to Dublin, Cork and Limerick.
Currently, 8Radio.com claims over 6,000 listeners monthly tuning in for more than 30,000 listening hours, with listeners tuned in for over an hour per session on average. This year, the station says the aim is to increase that to 8,000 listeners per months listening up to 40,000 hours monthly. 8Radio.com has more than 4,600 likes on Facebook and over 1,700 twitter followers, 80% of whom are based in Ireland. The 8Radio.com Smartphone Apps have been downloaded by more than 2500 people.
Speaking about the first year of 8Radio.com's operation and the plans for the future, Managing Director Simon Maher said: "8Radio.com has been such a treat to build over the past 12 months. I'm working with a group of broadcasters who are genuinely excited by the medium of radio as well as the music and it is so rewarding to see 8Radio.com grow. We're planning to keep up the work rate for the next 12 months and show that there is a real niche for a radio station that plays music on its merits and crucially, puts faith in its listeners and their judgement. Talk to and trust your listeners and they will trust you in return."


If you liked this story, we can email you more radio news and alerts. Just fill in the form below.