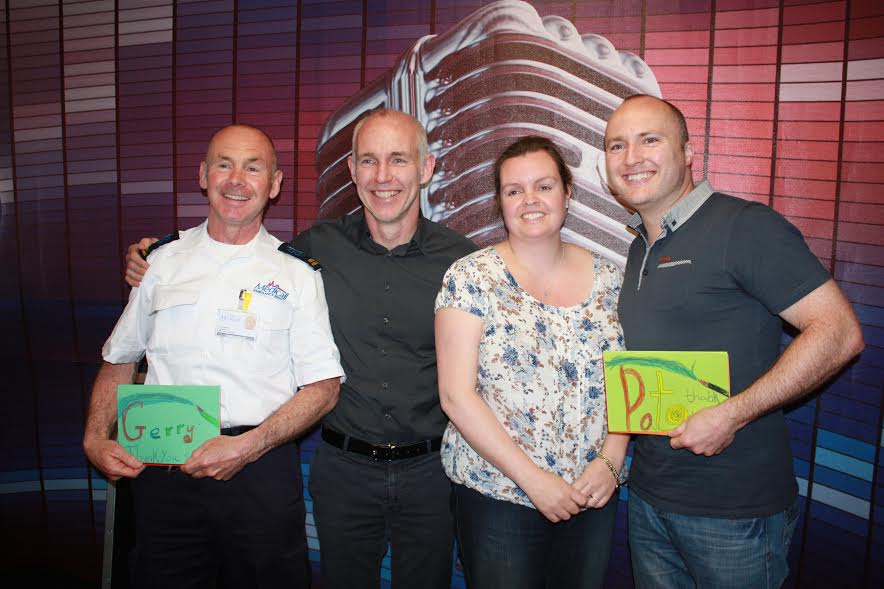 The Ray D'Arcy Show has played host to a a wife thanking a couple of paramedic lifesavers after a recent half marathon.
The woman appeared on Today FM to thank the paramedics after father of three Peter Carolan collapsed and almost died after completing the Ray D'Arcy Half Million Half Marathon on Good Friday.
Peter's wife Alice joined Ray D'Arcy in studio to thank the two men who saved her husband's life.
After crossing the line in just under two hours, 39 year old Peter collapsed having suffered a cardiac arrest. Fortunately Pat Trappe, a Dublin fireman & paramedic came in seconds afterwards and, with the help of retired fireman Gerry Hilliard, attempted to resuscitate Peter, who had no pulse at that stage.
Peter was transferred to St James Hospital, where he spent the past two weeks. He later went home came home and is expected to make a full recovery.
Expressing her gratitude to Pat and Gerry for the part they played in saving her husband's life, Alice said: "I don't have the words to express how grateful myself, the kids and all the family are to you. We are unbelievably lucky that you were there. I've no doubt, and I've been told in the hospital as well, that his recovery is thanks to the immediate and really good, proper CPR that was performed on him, and you just realised it so quickly and went to it. Words just can't express my thanks enough".
Ray and his team set themselves and their listeners the challenge of completing a half marathon and raising €500,000 in the process, all for Laura Lynn. They succeeded on both counts with over 2,000 people taking part in the Phoenix Park event on the Easter Bank Holiday weekend.
In the photo, Gerry Hilliard, Ray, Alice Carolan and Pat Trappe.


If you liked this story, we can email you more radio news and alerts. Just fill in the form below.