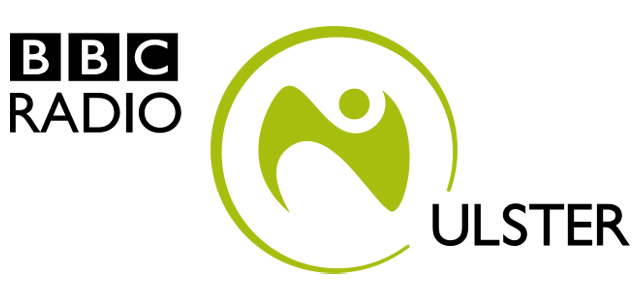 Wendy Austin is leaving BBC Radio Ulster's long-running lunchtime Talkback show to present a new weekend business news show.

The change is one of a several to the schedule at Radio Ulster, which will take effect from early November.
Wendy Austin will present 'Inside Business' on Sundays at 1.30pm, and the programme will also be repeated on Mondays at 6.30pm.
Sunday Sequence host William Crawley takes over as the main presenter on Talkback, which continues in the 12noon-1.30pm slot on weekdays.
Two new presenters join Sunday Sequence – Audrey Carville and Roisin McAuley will host the ethics/religion news and discussion programme on alternate weeks. Audrey has worked in radio for more than 20 years, including at Highland Radio in Donegal, BBC Radio Foyle, Radio Ulster, the BBC World Service and more recently RTÉ Radio 1 where she was a presenter on Morning Ireland. Roisin has just returned to Northern Ireland after several years working in England. Previously she's worked on Spotlight and for the Irish Times.
Also announced this week – Seamus McKee joins the Evening Extra presenter roster – he'll host three nights a week. And there'll be a new 'Pick Of The Week' programme at noon on Sundays offering listeners another chance to hear key moments of the week on BBC Radio Ulster
Kathleen Carragher, Head of BBC News NI, says: "A new business programme is an exciting and welcome addition to our schedule. Wendy is a presenter of great calibre and experience and she will bring this and her passion for business to this new programme, offering listeners a lively, informative and valuable insight into the world of business. William Crawley is a skilled broadcaster who loves nothing more than a good debate and he will tackle the big issues of the day on Talkback. And, of course, listeners and callers to the programme are familiar to him as he has presented the programme many times over the years."
Fergus Keeling, Head of Radio, BBC NI, says: "I am delighted to welcome Audrey and Roisin back into the BBC Radio Ulster family as the new presenters of Sunday Sequence. Both women have substantial journalistic and broadcasting experience. Audrey returns after 10 years and Roisin after 30 years and I believe their individual presenting styles will ensure that Sunday Sequence remains one of the most important and influential programmes in our schedule."
Wendy Austin says: "Throughout my broadcasting career I have always welcomed the chance to do something new. For a long time I have been encouraging BBC NI to produce a business programme so I was delighted when I was asked to be part of the team. The importance of a successful business sector in Northern Ireland cannot be overstated and I'm looking forward to playing a part in sharing this with BBC Radio Ulster listeners. I'm moving on from Talkback on a high. We've had some amazing outside broadcasts this year and just received a PPI nomination for best Interactive Speech Programme. I very much enjoyed my five years with the programme and would like to thank the wonderful Talkback team and, of course, all our listeners and callers. The 'crazies' as Gerry Anderson would jokingly call them, turned out to be quite good company."
William Crawley says: "I am about to say goodbye to Sunday Sequence which I have been privileged to be part of for 12 years. Talkback has a unique place in the history of broadcasting in Northern Ireland. The Guardian once described the programme as 'an alternative peace process', mainly because, for many years during the Troubles, this was one of the few venues where an open, honest and inclusive conversation about the future of our society was even possible. In nearly three decades on-air, Talkback has had three presenters — all of them household names in Northern Ireland. So, I am very conscious of the programme's rich heritage, that it has many loyal followers, and that any new presenter with any sense would be wise to feel more than a little bit intimidated by the challenge of following in the footsteps of Barry Cowan, David Dunseith and Wendy Austin."
Audrey Carville says: "I'm delighted to be returning to BBC Radio Ulster and I'm very excited to be joining the Sunday Sequence team."
Roisin McAuley says: "It feels good returning not just to my family roots in Northern Ireland but also to my broadcasting roots. I love radio. It's such an intimate medium. Sunday Sequence is a terrific programme. I look forward to building a relationship with the Sunday morning listeners."


If you liked this story, we can email you more radio news and alerts. Just fill in the form below.