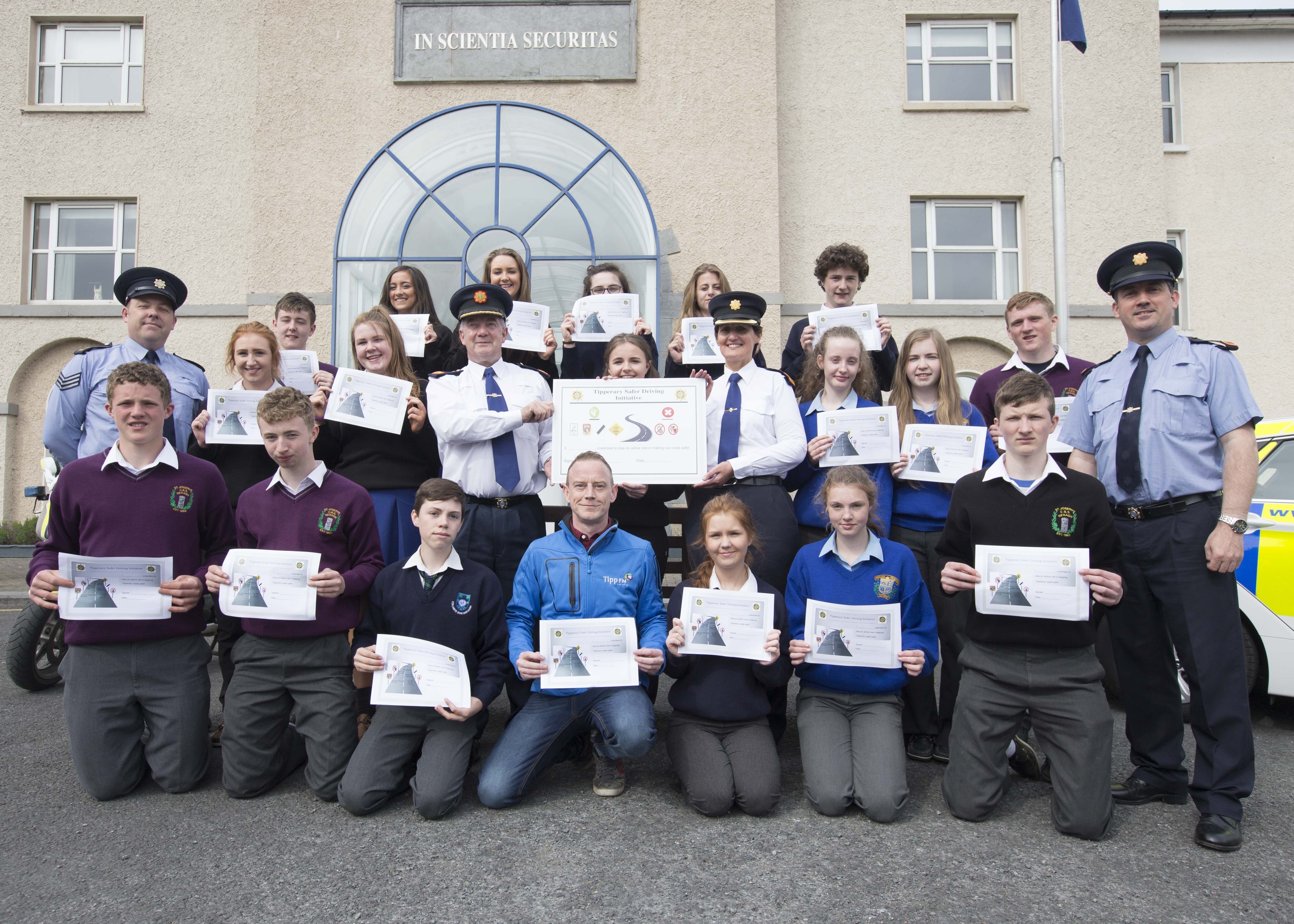 Tipp FM have launched 'The Road Safety Campaign': a week long initiative in conjunction with An Gárda Síochana to highlight the importance of Road Safety.  
Within the last 5 years there have been 62 road fatalities on Tipperary's roads.  In 2014 alone, 17 people lost their lives.
This has led Tipp FM to launch their Road Safety Campaign, which is supported by Tipperary County Council and runs from Monday April 27th until Friday May 1st.
The campaign is a joint effort between the station and An Garda Síochana to raise awareness, through education, about road safety in Tipperary.
There will be a number of feature interviews on Tipp Today with Seamus Martin detailing 'The Anatomy of a Car Crash" with those on the front line of our emergency services: The Fire Brigade, Paramedics, Gardaí, and a Crash Investigator. Survivor Barry Murphy will also tell about his road to recovery after a traffic accident.
Throughout the Week, Tipp FM's roving reporter 'Mac' will be around the county distributing the Road Safety Campaign High-Vis Vests bright and early in the morning and checking in with Brian & Lorraine on The Breakfast BLT.
Safe driving Tips will be broadcast throughout the week with useful information about the rules of the road and avoiding Penalty Points, especially with the recent changes to the law. These tips have been recorded by transition year students from schools throughout Tipperary.
An Gardaí Síochana have created a safe Driving Initiative with a number of schools in Tipperary. The students have committed to playing an active role in keeping Tipperary roads safe by signing the Safe Driving Initiative Certificate.  These signatures will be presented on Friday May 1st at the end of the campaign.  (See Photo Attached)
The Afternoon Show with Keith Fahey will also be broadcasting from around the county every day distributing the High-Vis Vests, and there will be a number of Feature Interviews on The Afternoon Show from the Tipperary Divisional Traffic Corps Road Safety Seminar 2015 which is on in Templemore and we will hear from some of the 120 students who attended!
Campaign Co-Ordinator Keith Fahey says: "With the number of fatalities on the county's roads we felt it was our responsibility to at least try and do something about it.  We believe education is key in this instance and hopefully the message will get across that there is a certain way to behave on the county's roads!".
Pictured (above): Assistant Garda Comissioner Jack Nolan, Chief Superintendent Catherine Kehoe, Inspector Eddie Golden Head of traffic core for South Tipperary, Tipp FM's Keith Fahey and transition year students from Schools in Tipperary with their Safe Driving Initiative Certificates.


If you liked this story, we can email you more radio news and alerts. Just fill in the form below.