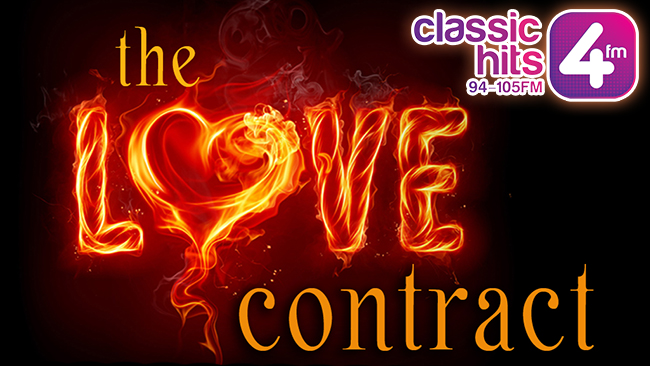 A Dublin couple who admit to suffering from intimacy problems have agreed to have sex for seven consecutive nights and give honest updates to listeners of a phone-in show on Classic Hits 4FM.
The feature, which the show are calling "The Love Contract" will see Niall Boylan Show listeners Gary and Suzanne return to sexual activity for a full week and discuss their progress on the late night talk show with a host of "sex experts", who are expected to give them advice and to set challenges for each night of passion.
The idea came about during an on-air conversation on The Niall Boylan Show about how couple's sex lives diminish when children come along. Presenter, Boylan set a challenge for two listeners to have sex for 7 nights straight and to talk openly about their experience and married couple Gary and Suzanne took him up on it.
"Sex expert" and Hot Press columnist Anne Sexton is to join the couple on air along with celebrity chef and aphrodisiac expert Edward Hayden along with others including a Tantra massage expert and sex toy expert.
The station also tell us that "there are also a few sexy surprises in store for the couple along the way".
Gary and Suzanne weren't the show's first choice for the experiment – it was previously announced that Limerick couple Lynne and Peter were to be the "Love Contract" couple, but they got cold feet about revealing their bedroom secrets and pulled out at the last minute.
The Dublin pair have been married for 21 years and are in their 40s. They met in London when Gary was 20 and Suzanne was 25. Suzanne discovered she had cancer a couple of years ago and had to have major surgery. The couple saty they have not been very sexually active since.
Speaking about why their sexual relationship has changed, Suzanne said: "The honeymoon period only ended for us 2 years ago, but after the operation, I put on weight and felt ugly. We want to reignite the spark in the bedroom."
Presenter Niall Boylan says: "I'm really excited about the love contract. It will be the first time something like it has been done on Irish radio. Sex is still a taboo subject in Ireland and we want to break those boundaries. Sex is natural and many couples are lacking in that department and it can cause relationship problems. We could help a lot of couples by airing this feature."
The Love Contract began at 9pm on Thursday July 2nd and runs until on Monday July 13th.


If you liked this story, we can email you more radio news and alerts. Just fill in the form below.